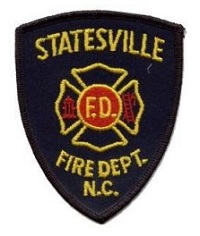 BY GLENN KURFEES
The City of Statesville Fire Department would like to express its sincere appreciation to the Statesville Community for all the prayers, words of encouragement, and food during and after the Downtown fire on past Tuesday, April 25, 2023.
The response and assistance provided by residents, local businesses, and emergency services personnel were invaluable in helping us contain the blaze and ensure the safety of all involved. We are incredibly grateful for the outpouring of support and kindness we have received from the community during this difficult time.
It is our honor to serve the Statesville Community and, on behalf of the Statesville Fire Department, we thank everyone for all the support received. Our thoughts and prayers continue to be with those affected by Tuesday morning's fire.
Deputy Chief Glenn Kurfees is the deputy fire chief for the Statesville Fire Department.