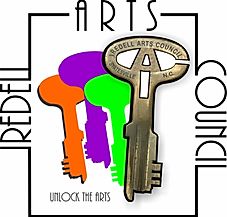 Special to Iredell Free News
Students from Crossroads Early College joined forces to create a Silent Art Auction benefiting the Iredell Arts Council.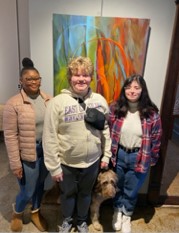 CEC senior Trinity Trammel and juniors Eli Abbott and Allison Miller contacted local artists for donations, created a marketing plan, collected and displayed the donated art at the Arts Council. Together they sold and dispersed the works. All total they raised $912 to benefit the arts in Iredell County.
Trammel will attend the University of North Carolina Charlotte in the fall and major in biology. Fine art is a hobby, and she found the Iredell Arts Council a great cause she could get behind for her senior project.
Abbott has a passion for helping the community, especially in the arts arena. He got involved in this project as a way to give back to his community.
Miller is interested in pursuing a career in fine art. Getting involved in this project, she believes, will help her prepare for that carreer.
The Iredell Arts Council congratulates these dedicated students for the success of their project and thanks them for their support of the arts in their neighborhood.