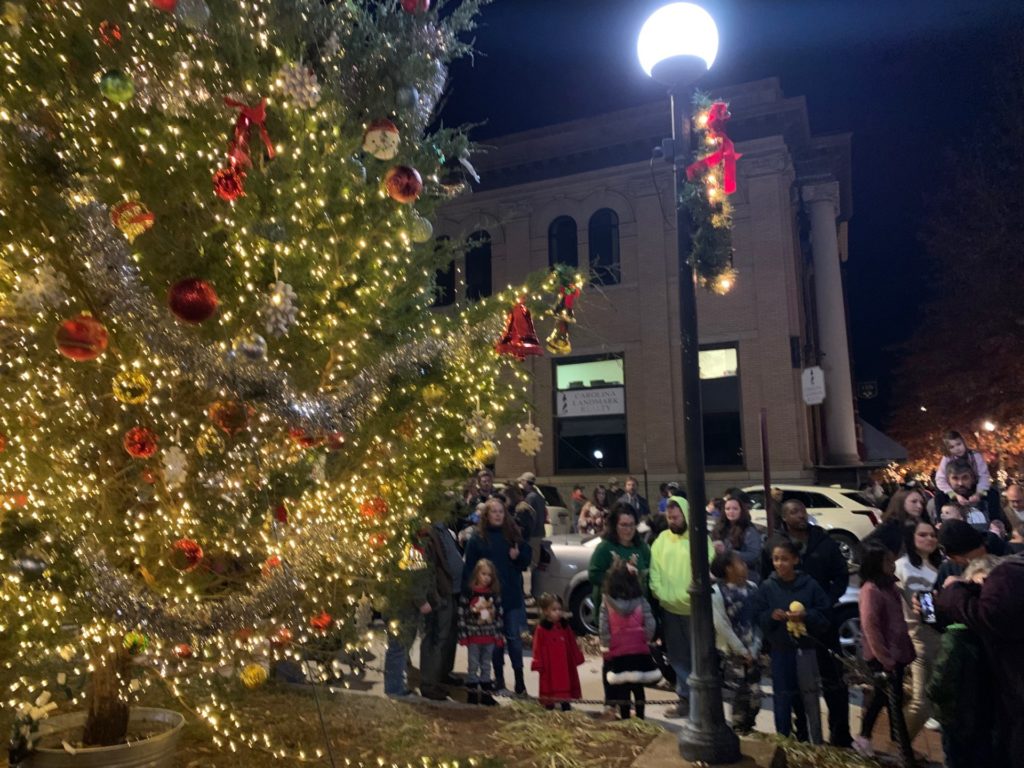 BY BRANDY TEMPLETON
The City of Statesville held its annual tree lighting Thursday evening.
A large group gathered outside the Iredell County Government Center to ring in the holiday season with Santa Claus and Mayor Costi Kutteh.
American Renaissance School students sang a variety of Christmas songs, while music teachers Brad Rashley and Sarah Rogers encouraged the crowd to join in.
Krystal Craig brought her two daughters to participate.
"It's nice to bring the community together," she said.
Anna Campbell brought her mother and her baby daughter, Salem.
"She loves the lights and the music," Campbell said.
Statesville's fir tree was donated by Darshana Hall, and Keith Rhyne and The Historic Sharpe House provided the decorations.
Photo Gallery