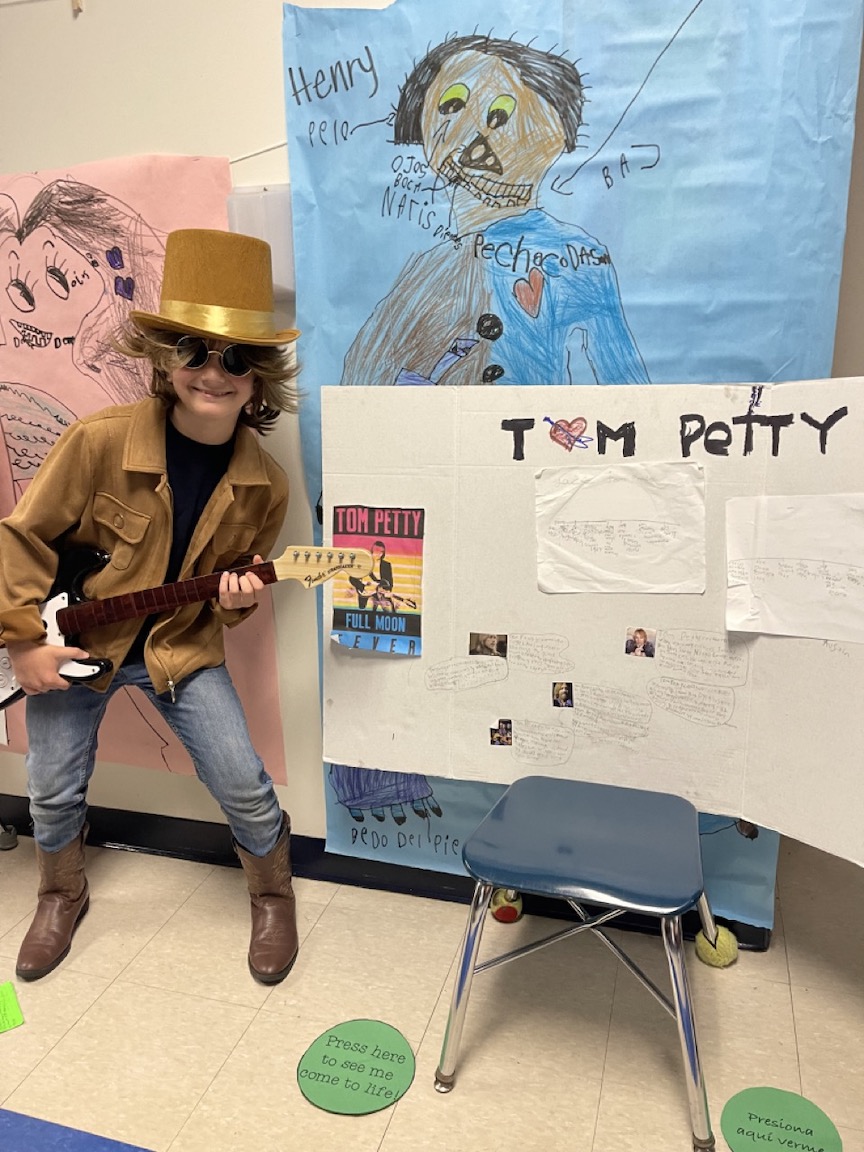 BY KARISSA MILLER
East Iredell Elementary School students brought history to life with their live wax museum recently.
Third-grade students spent weeks researching and preparing for the museum, which featured several notable figures, including Vincent Van Gogh, Pablo Picasso, Abraham Lincoln, Albert Einstein, Frida Kahlo and many more.
While historical figures in art and science were a popular choice, a few students selected athletes who are still living, including U.S. Olympic gymnasts Simone Biles and Gabby Douglas.
Each student selected a current or past historical figure to portray and created a detailed costume and presentation board. The students set up their displays in the school's hallway, where visitors were able to "meet" the character and learn about their contributions to history.
Students recited their speech as guests pushed their "speech activation button."
"Our third-grade students did an amazing job at their Wax Museum," said Principal Jennifer Ribbeck. "We are so proud of these leaders and their teachers."
Photos