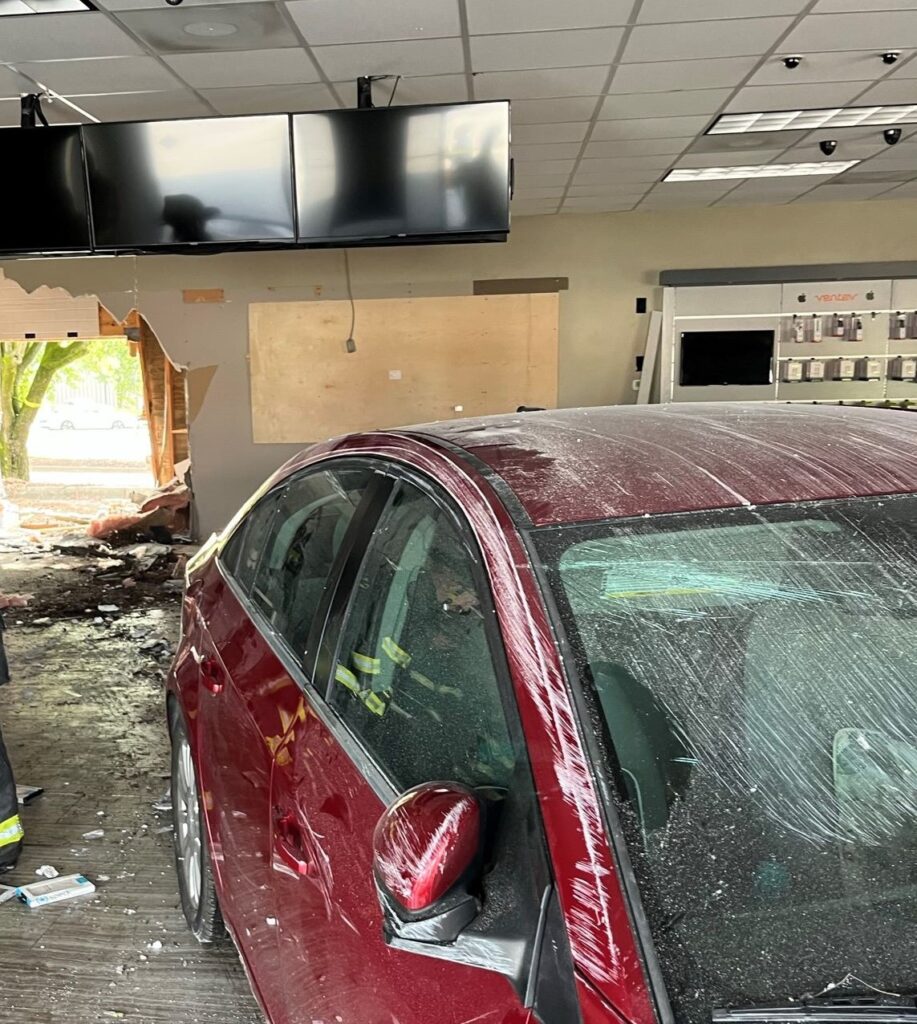 FROM STAFF REPORTS
The Verizon store on Glenway Drive in Statesville sustained significant damage on Wednesday when a vehicle collided with the building.
Statesville fire personnel and police officers responded to 1025 Glenway Drive about 9:29 a.m. after being dispatched following a 911 call reporting the crash.
After arriving at the scene, responders found that a 2013 Chevrolet Cruise had collided with the Verizon building and breached the wall.
The vehicle was being driven by an 81-year-old female, with an 85-year-old male passenger, police said.
Both the driver and passenger informed emergency personnel on the scene that they had not sustained any injuries as a result of the crash, according to news release.
However, a Verizon employee who was near the point of impact was transported to the Iredell Memorial Hospital emergency room due to minor injuries caused by flying debris, police said.
Statesville firefighters conducted an investigation to ensure the structural integrity of the building remained intact. They also played a pivotal role in safely removing the vehicle from inside the structure.
No charges have been filed.