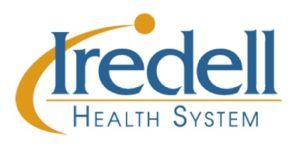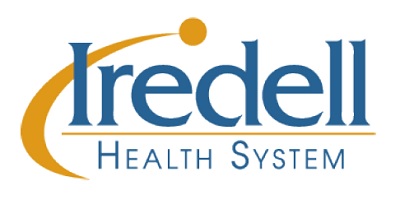 Special to Iredell Free News
Iredell Health System and its Volunteer Auxiliary have launched the Iredell Veteran Recognition Program, a multi-faceted program honoring veterans that aims to enhance their hospital experience.
The hospital has designated two veteran-only parking spaces in its Emergency Department parking lot and two in the lot near its main entrance, each with a sign displaying an American flag, soldiers in uniform, and an expression of gratitude, "Thank you for your service."
Hospital patients will be asked about their veteran status when they're admitted, and staff will thank veterans for their service as well.
Each morning during the newspaper delivery, a volunteer will visit veterans, thank them for their service, and present them with a free meal voucher. On their way out of the patient's room, they will place a magnet on the doorframe to help staff identify the patient's veteran status.
Additionally, each Iredell Health System staff member and volunteer who has served in the military will receive a new employee badge exhibiting a special designation and American flag identifying them as a military veteran.
The Health System will also continue to regularly engage with local veterans' organizations to determine ways to serve them and educate them about the Health System's services and providers.
Iredell's leadership team members and providers will be available to speak with veterans' organizations, and the Health System will invite veterans to serve on its patient-centered steering committee.
"It's not just recognizing them for Veterans Day," said Cherie Smith, Iredell Health System's assistant vice president of Nursing and Patient Care Services. "We're going to continue to recognize veterans when they're admitted into the hospital and make sure we're giving them what they deserve."
Smith, who joined Iredell Health System in September, joined the military at 17 years old and served in the U.S. Air Force for 24 years.
"This is such a robust program supportive of veterans. It's amazing to me the work we're doing to recognize these individuals," she said. "We appreciate all who have supported our country. Sometimes people are veterans who have only served for two years, but they're still veterans — they still raised their hand; they still signed their name on the line for a greater cause than what anybody can work for on a day-to-day basis. And they're basically saying, 'I'll give my life for my country.' And that's a huge sacrifice."
Each year, the Health System will provide all of its staff with education discussing the care and unique challenges that veterans face, including PTSD, grief, and dealing with service-related injuries.
Smith was assigned to a medical unit as soon as she joined the military and attained all of her education – including bachelor's, master's, and doctorate degrees – during her military service. She praised Jed Pidcock, Iredell Health System's director of patient experience, for leading the program and its implementation.
"Jed has really taken the ball and run with it. He put the whole program together," she said. "I have heard people in other organizations talk about this type of program, but have never seen one implemented. For someone to sit down and have the attention to do it and to bring it all together, I think he deserves a lot of credit for that. He did a lot of work."
The Veteran Recognition Program also aligns with Iredell Memorial Hospital's beginnings, said John Green, president and CEO of Iredell Health System.
On March 1, 1952, the name Iredell Memorial Hospital was selected by a board of trustees as a memorial to all members of the armed forces from Iredell County who gave their lives in defense of the United States. On May 1, 1954, Iredell Memorial Hospital opened its doors and began a legacy of service of its own.
"We thank our veterans and their families for their service, sacrifice and courage — today and always," Green said.
About Iredell Health System
Iredell Health System includes Iredell Memorial Hospital, Iredell Home Health, Iredell Wound Care & Hyperbaric Center, Community and Corporate Wellness, Occupational Medicine, and the Iredell Physician Network. Iredell Memorial Hospital is the largest and only non-profit hospital in Iredell County. The comprehensive healthcare facility has 247 beds, more than 1,600 employees, and has 260 physicians representing various specialties. Centers of excellence include Women's and Children's, Cardiovascular, Cancer, Surgical Services and Wellness & Prevention. Iredell Memorial has also been named as a Blue Distinction Center+ for Hips and Knees, as well as Maternity Care, by Blue Cross Blue Shield. The mission of Iredell Health System is to inspire wellbeing. For a comprehensive list of services and programs, visit www.iredellhealth.org