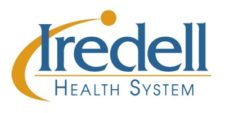 Special to Iredell Free News
Though the spread of COVID-19 to communities throughout the world shows that the virus does not discriminate, its effects have manifested urgent population health issues, including chronic health conditions and social factors that have led to vulnerable populations being disproportionally harmed by the virus.
Vulnerable populations include minority groups, elderly individuals, those who are underinsured, and those with chronic illnesses, such as hypertension, diabetes and asthma. These groups are often more at risk as a result of poverty, obesity and decreased access to medical care. Those with pre-existing conditions are more likely to experience complications from COVID-19.
Comprised of Iredell Health System practices throughout several counties, Iredell Physician Network seeks to provide optimal care to everyone in the community. However, many patients who are part of vulnerable populations may not seek healthcare when they need it, and may not regularly meet with a primary care provider to help prevent future health problems – like COVID-19. Many also work in jobs considered essential, thus creating a greater risk of exposure for illnesses like the coronavirus.
Iredell Physician Network aims to help vulnerable individuals improve their current health and assist patients in various aspects of their lives so they are less at risk for serious illnesses.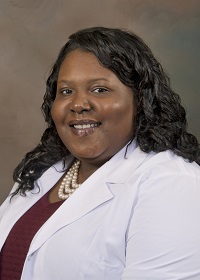 "Our providers are working to educate all patients about their individual risks when it comes to COVID-19," said Stephanie Little, a nurse practitioner at Iredell Physician Network's Family Care Center of Taylorsville. "They stay up-to-date on the best and latest practices, evidence, and research as it becomes available and pass this knowledge on to patients."
Iredell Physician Network practices work to ensure equal access to testing and treatment for all.
Leaders within the network, however, recognize that trends and data that demonstrate how vulnerable populations have been affected by COVID-19 are reiterating what they've already known to be true – if medical providers fail to take a proactive approach with vulnerable patients, illnesses like COVID-19 will continue to disproportionally affect individuals who fall into this category.
"The factors that are leading to these disparities have to be taken into consideration as we care for people of all races, socioeconomic statuses, and ages," Little said.
As the pandemic brings healthcare needs to the forefront, the benefit of the Physician Network's pre-emptive approach on the issue is coming to light. Instead of waiting to discuss vulnerable population data after the pandemic's end, practices are acting to effectively manage the pandemic now by reaching out to all populations with comorbidities, including those considered vulnerable, to ensure patients continue to take prescribed medications, keep follow-up appointments with their providers, and all other needs impacting their health are met.
The practices also regularly run reports to identify any gaps in care so they can quickly close those gaps.
The Physician Network's response ensures that the disproportionate harm inflicted on those who are vulnerable during the pandemic and at other times will not go unnoticed.
"I believe the single best thing that an individual who belongs to a vulnerable population can do to lead a healthier life and lower their risk for health problems is to establish a good relationship with a primary care provider and stay up-to-date on preventive exams. Routine medical care can help to identify risk long before a medical condition is diagnosed," Little said.
Little emphasized Iredell Health System's vision of guiding its neighbors to optimal health in their individual circumstances and encouraged others to make their health a priority.
"My message to others is to seek out a provider that you can trust, work together with your provider to build a plan for better health, and stay up-to-date on all your regular check-ups," she said. "Do not only come to the doctor when you are sick, but make sure you are getting regular preventive healthcare. As providers, our job is to serve and to help you become the healthiest you that you can be."
For more information on the Iredell Physician Network, or to find a provider, visit www.iredellphysiciannetwork.com.
About Iredell Health System
Iredell Health System includes Iredell Memorial Hospital; Iredell Home Health; Iredell Wound Care & Hyperbaric Center; Community and Corporate Wellness; Occupational Medicine; the Iredell Physician Network and more. Iredell Memorial Hospital is the largest and only nonprofit hospital in Iredell County. The comprehensive healthcare facility has 247 beds; more than 1,700 employees; and has 260 physicians representing various specialties. Centers of excellence include Women's and Children's; Cardiovascular; Cancer; Surgical Services and Wellness & Prevention. The mission of Iredell Health System is to inspire wellbeing. For a comprehensive list of services and programs, visit www.iredellhealth.org.