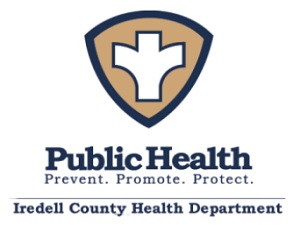 EDITOR'S NOTE: As the number of cases of COVID-19 increases in Iredell County and across the State of North Carolina, we sent many of the questions our readers have been asking about COVID-19 to Megan Redford, the public affairs officer at the Iredell County Health Department. Her answers follow in this Q&A:
FROM STAFF REPORTS
♦ Iredell Free News: How are the COVID-19 cases dispersed across the county geographically? What is the age range of those with COVID-19 in Iredell County?
♦ Megan Redford: Local health directors in North Carolina are required by law to investigate cases and outbreaks of communicable diseases and conditions. Preventing and controlling the spread of communicable diseases is one of the core activities of public health systems. Both federal and state laws provide part of the infrastructure that allows public health systems to detect and respond to these diseases and conditions. These laws and regulations set forth measures that specify the steps individuals, health care providers, public health officials, or others must take to control the spread of disease. Other laws and regulations, like the Health Information Portability and Accountability Act (HIPAA), provide guidance regarding how to assure protection of confidential information and who can access protected health information to carry out health care activities to benefit patients.
It is important to know that public health, which includes the Iredell County Health Department, operates under these various laws and regulations and is mandated to protect the privacy of individuals who have been diagnosed with any communicable disease, like COVID-19, and therefore, we do not release any information that could identify them; this includes demographic and geographical information. Our agency works closely under the guidance of the North Carolina Department of Health and Human Services (NCDHHS), and per their guidance, releasing identifiable information for anyone who has tested positive for COVID-19 would be unlawful.
This is a rapidly changing situation and management of cases is frequently adjusting as well. The health department only has knowledge of cases with a positive test result. All positive COVID-19 test results are entered into a tracking system. Currently the Iredell County Health Department, even though no longer required by the State, continues to contact all persons with a positive test result. These individuals are given an isolation order, requiring them to stay home for at least seven days since symptom onset and more than 72 hours after symptoms resolution (absence of fever without the use of fever-reducing medication and improvement in respiratory symptoms). In addition, information about close contacts (person who have been within six feet of the sick person for more than 10 minutes) is gathered. The contacts are notified by phone and letter that they must quarantine themselves at home for 14 days. This important work is being done by Public Health Nurses and other Public Health Staff, with assistance from some volunteer nurses.
Per NC DHHS guidance on March 23, 2020: "People with mild symptoms consistent with COVID-19 do NOT need testing and should be instructed to stay at home to recover. Mild symptoms defined as fever and couth without any of the following: shortness of breath, difficulty breathing, chest discomfort, altered thinking, cyanosis."
♦ Iredell Free News: Are any of the first 11 people who have been diagnosed in the hospital?
♦ Megan Redford: None of these individuals are in the hospital.
♦ Iredell Free News: How does the Health Department monitor people in isolation?
♦ Megan Redford: Individuals should be told to self-isolate when they are tested for COVID-19 by their medical provider. When the health department receives the report of their positive test results, our nurses immediately contact them. There are several requirements that we have of those testing positive. They must remain in isolation at their home for a minimum of seven days after developing symptoms and be without fever for three days without taking any medicine for fever. If their symptoms worsen and they need to seek medical attention, they are required to call us, tell EMS, 911 and any other first responder that they are infected with the virus that causes COVID-19.
All of the individuals in our county so far are cooperating with us. We make a home visit to deliver an Isolation Order with these requirements in the order. If someone breaks a public health law, they can be prosecuted criminally. We ask that they contact us when they have met all clinical criteria and are able to be removed from isolation.
♦ Iredell Free News: How many "close contacts" of those diagnosed with COVID-19 have health department personnel tracked down and notified? What is this process? Who is doing this important work?
♦ Megan Redford: NC DHHS changed to protocol last week and no longer requires local health departments to notify individuals in close contact with those testing positive for the virus that causes COVID-19. This decision was made in response to the phase of pandemic response moving from containment to mitigation. The Iredell County Health Department is still identifying and notifying contacts in an effort to slow down the spread of the virus. The process is that all individuals testing positive are interviewed regarding who they have been in contact with since developing symptoms. A close contact is someone who has been closer than six feet for at least 10 minutes. We notify everyone directly who has been identified as a close contact by telephone and letter that they must quarantine for 14 days. It can take up to 14 days from the time of exposure to when you develop symptoms of COVID-19. To date, all household contacts and other identified close contacts have been notified appropriately.
♦ Iredell Free News: Have any healthcare workers been diagnosed with COVID-19 in Iredell County?
♦ Megan Redford: We cannot answer this question because of confidentiality laws.