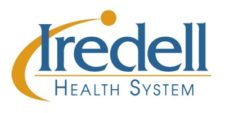 Special to Iredell Free News
The holiday season has arrived, and with it an alarming assortment of demands — cooking meals, shopping and cleaning, to name a few. The accompanying stress can be overwhelming, and the need to change holiday plans during a pandemic can add to mental and emotional health concerns.
While some stress helps us to our daily tasks, it can wreak havoc when it gets to be too much.
There is no magic cure to stress. But Dr. Mona Ismail, a psychiatrist with Iredell Health System, shares some ways to manage stress and reduce symptoms:
♦ Perspective: An important first step to taking care of yourself is to put things into perspective. Take time to distract your mind from stressors by doing something you enjoy, such as watching something you like or thinking about positive things you would like to see in the future when you are more free.
♦ Look out for one another: Pay special mind to people who have a history of anxiety or depression, or people becoming more reclusive or changing their behavior.
Don't hesitate to tell someone they are not alone. Asking someone if they are okay can make a difference for them and can alleviate your own stress. If you are stressed, express it.
"Allowing yourself to express your anxiety or fear is okay," Ismail said. "People sometimes think it's taboo or that they shouldn't. No – give yourself time to realize, 'Okay, I'm stressed out about that.' Express it."
♦ Sleep: Not only is sleep important in mitigating stress, it's a major factor in treating psychiatric disorders and their accompanying medical problems. Stress can worsen someone's diabetes or blood pressure, but sleep can help treat those problems.
"Sleep is the time you recover," Ismail said. "I'm noticing a pattern of people talking about lack of sleep as a trophy. They are competing at who gets less sleep. That's something we need to end because in the long run, your whole body pays a high toll for it and you can age faster."
♦ Get help if you need it: Ismail is the lead physician at Iredell Psychiatry, where she sees adults and children ages six and older. She doesn't want her patients to settle for just feeling less miserable or less pain, but wants them to return to their regular selves. She takes a comprehensive approach to psychiatric care, not relying strictly on medications but including forms of meditation and alternative medicine.
One of Ismail's former patients was a woman in her 40s who competed in triathlons but lived with extreme anxiety for many years. When she realized how relaxed life can be, she sobbed saying, "I never realized I could be at that state of not being fearful."
Ismail encourages those who feel they need psychiatric help to schedule an appointment with Iredell Psychiatry by calling 704-380-3620.
"Hopefully people will realize that there is help out there," she said. "If they feel like they're stressed out to the point they are not eating as much as they did, or start thinking negative all the time, or if they feel like there's no hope, come to us and you might be surprised that life can be different and doesn't have to be miserable all the time."
About Iredell Health System
Iredell Health System includes Iredell Memorial Hospital; Iredell Home Health; Iredell Wound Care & Hyperbaric Center; Community and Corporate Wellness; Occupational Medicine; the Iredell Physician Network and more. Iredell Memorial Hospital is the largest and only nonprofit hospital in Iredell County. The comprehensive healthcare facility has 247 beds; more than 1,700 employees; and has 260 physicians representing various specialties. Centers of excellence include Women's and Children's; Cardiovascular; Cancer; Surgical Services and Wellness & Prevention. The mission of Iredell Health System is to inspire wellbeing. For a comprehensive list of services and programs, visit www.iredellhealth.org.