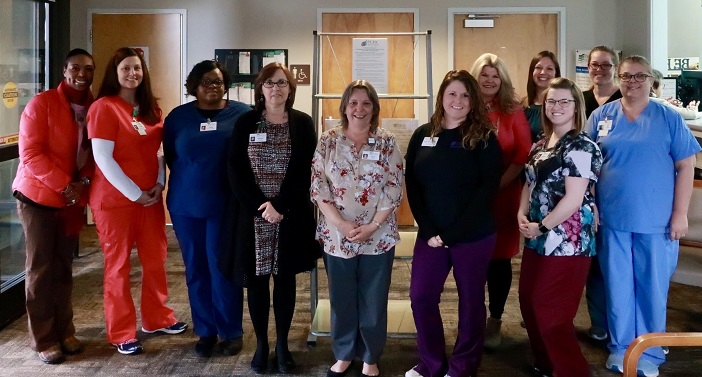 Special to Iredell Free News
Piedmont HealthCare's Family Medicine, Internal Medicine, and Pediatric practices have renewed their Patient-Centered Medical Home Recognition (PCMH) from the National Committee for Quality Assurance (NCQA).
The NCQA Patient-Centered Medical Home standards emphasize the use of systematic, patient-centered, coordinated care that supports access, communication and patient involvement.
"NCQA Patient-Centered Medical Home Recognition raises the bar in defining high-quality care by emphasizing access, health information technology and coordinated care focused on patients," said NCQA President Margaret E. O'Kane. "Recognition shows that Piedmont HealthCare has the tools, systems and resources to provide its patients with the right care, at the right time."
NCQA is a private, nonprofit organization dedicated to improving health care quality. NCQA accredits and certifies a wide range of health care organizations. It also recognizes clinicians and practices in key areas of performance. NCQA's Healthcare Effectiveness Data and Information Set is the most widely used performance measurement tool in health care.
The following Piedmont HealthCare offices have been awarded recognition by the National Committee for Quality Assurance Patient-Centered Medical Home Program:
♦ Fairview Family Medicine
♦ PHC Pediatrics
♦ Troutman Family Medicine
♦ Misra Internal Medicine
♦ Bartelt Family Medicine
♦ Bellingham Family Medicine
♦ Bright Futures Pediatrics
♦ Foushee & Acevedo
♦ Full Circle Family Medicine
♦ Hicks Internal Medicine
♦ PHC Internal Medicine & Weight Management
♦ Joshi Internal Medicine
♦ Lake Norman Family Medicine
♦ Lake Norman Internal Medicine
♦ Seagle Internal Medicine
♦ Mooresville Pediatric & Adolescent Care
♦ PHC Family Medicine
♦ Sailview Family Medicine
♦ Sherlock Internal Medicine
♦ White Internal Medicine
"We are very happy to have received PCMH accreditation from the National Committee for Quality Assurance once again," said Melissa Haines, Piedmont HealthCare's Quality Improvement Team manager. "This achievement is the result of combined efforts of the providers, staff, and PHC Quality Team to maintain national standards after the office's initial transformation to being a Patient Centered Medical Home."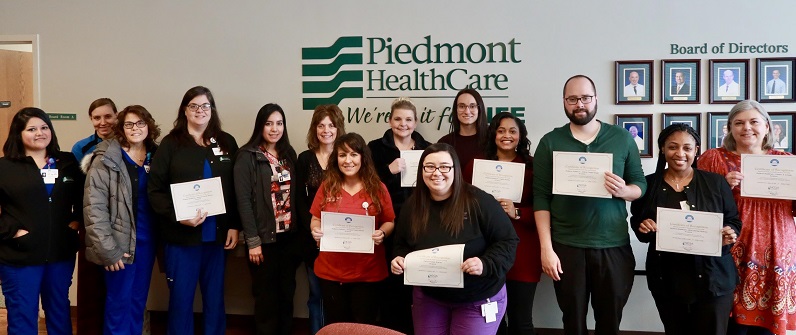 Learn More
NCQA's website contains information to help consumers, employers and others make more-informed health care choices. NCQA can be found online at ncqa.org, on Twitter @ncqa, on Facebook at facebook.com/NCQA.org/ and on LinkedIn at linkedin.com/company/ncqa
About Piedmont HealthCare
Piedmont HealthCare is one of the largest physician-owned and directed multi-specialty groups in North Carolina and the Southeast. We are committed to providing excellent care for the whole family. We have more than 60 convenient locations and nearly 200 physicians and providers across multiple specialties to provide the most innovative medical care for our community. For more information, visit https://piedmonthealthcare.com/