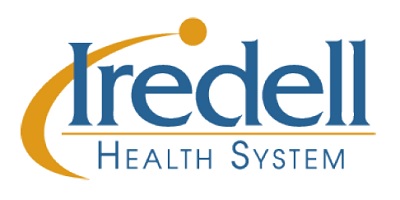 Special to Iredell Free News
It's difficult to imagine a world without communication — it plays a massive role in all of our lives. Communication is second nature to most of us; beginning as a baby, we find ways to communicate with our parents. However, communication does not come easily to everyone.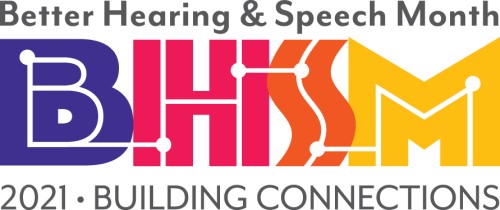 May is Better Hearing and Speech Month, the perfect time to spotlight communication disorder awareness and to recognize the role of professionals, like speech-language pathologists, who provide life-altering treatment to those with communication disorders. Better Hearing and Speech Month also serves as an opportunity to encourage individuals to take action if a communication problem exists.
"Communication deficits can be devastating to a person and can impact their ability to work, live independently, and have relationships with family and friends," said Shannon Thomas, a speech-language pathologist at Iredell Health System.
According to the American Speech-Language-Hearing Association (ASHA), approximately 10% of Americans may have communication disorders. Despite that frequency, many misconceptions surrounding communication disorders and the role of a speech-language pathologist exist.
Common Misconceptions of Communication Disorders
According to ASHA, a communication disorder is an impairment in sending, receiving, processing, or comprehending communication concepts. A communication disorder can occur at any point in a person's life, spanning across all ages.
"Communication disorders can present as a developmental issue in children or can be acquired as an adult due to stroke, head or neck cancer, or progressive neurological disorders, among others," said Haley Robbins, a speech-language pathologist at Iredell Health System.
Although communication disorders are not always as apparent as physical disabilities, they can often be more debilitating.
"Communication disorders could have a significant impact on quality of life and can require a greater level of assistance due to the impact the disorder could have on safety, problem solving, and the ability to effectively convey wants and needs," said Nicole Williams, speech-language pathologist at Iredell Health System.
"Those with communication disorders and their caregivers require and deserve the same level of patience, support, compassion, and inclusion as those with physical disabilities," added Williams.
According to Thomas, another common misconception surrounding communication disorders concerns the affected person's mental capabilities. Just because someone has difficulty communicating does not mean that they have decreased cognitive abilities.
"It is quite often that a person can be affected in one area of communication, like fluency, articulation, language, or voice, and have completely intact cognitive abilities," said Thomas.
Additionally, the term "communication disorder" encompasses any disorder that affects the processes of hearing, language, and or speech.
Although both fall under the umbrella of a communication disorder, speech disorders and language disorders are very different.
Speech Disorders
"Speech disorders deal with how we produce sounds and words," said Caroline Goodson, a speech-language pathologist at Iredell Health System.
According to Goodson, signs of a speech disorder include:
• Difficulty articulating sounds.
• Slurred speech.
• Difficulty creating fluent speech.
• Stuttering.
• Poor voice quality.
Although different, someone could have both a speech and a language disorder.
Language Disorders
"People with a language disorder may have trouble receptively understanding what they hear or read, or have trouble expressing with they are thinking, using appropriate words or structure," said Goodson. There are two kinds of language disorders — receptive and expressive. According to ASHA, having trouble understanding what others say is a receptive language disorder, whereas having problems sharing thoughts, ideas, and feelings indicates an expressive language disorder.
It is not uncommon for someone to have both a receptive and expressive language disorder at the same time.
According to Thomas, common warning signs of a language disorder include:
• Struggling to find the right words.
• Struggling to use words.
• Trouble understanding others.
• Saying words in the wrong order.
• General language confusion.
The Role of a Speech-Language Pathologist
It is a speech-language pathologist's role to evaluate, diagnose, and treat communication disorders like speech and language disorders. They also treat voice, cognition, fluency, and swallowing disorders.
"A common misconception about our role relates to our title. Speech-language implies that our focus is related only to literal communication and ability to speak clearly, or at all," said Williams.
"This is, of course, a large part of our scope, particularly with the pediatric population in school settings; however, our titles would be too long if we were to include 'speech-language-cognitive-swallowing-voice pathologists.' Our scope covers a vast array of deficits, most specifically swallowing in an acute care setting," added Williams.
To treat an individual with a communication disorder, speech-language pathologists develop a patient-specific therapy plan. This therapy is essential to the improvement and rehabilitation of a patient's communication skills.
"There is a wide range of disorders that can impact a person's ability to communicate or eat independently. We help people to rehabilitate lost skills or develop new ones," said Goodson.
If you or someone you know has difficulty communicating, thinking, or swallowing, it may be time to see a speech-language pathologist. Talk to your primary care physician about getting a referral for an evaluation.
About Iredell Health System
Iredell Health System includes Iredell Memorial Hospital; Iredell Mooresville; Iredell Home Health; Iredell Wound Care & Hyperbaric Center; Community and Corporate Wellness; Occupational Medicine; the Iredell Physician Network and more. Iredell Memorial Hospital is the largest and only nonprofit hospital in Iredell County. The comprehensive healthcare facility has 247 beds; more than 1,700 employees; and has 260 physicians representing various specialties. Centers of excellence include Women's and Children's; Cardiovascular; Cancer; Surgical Services and Wellness & Prevention. The Health System's newest campus, Iredell Mooresville, is home to the area's only 24-hour urgent care facility, as well as an ambulatory surgery center, imaging center, rehabilitation services, and physician practices. The mission of Iredell Health System is to inspire wellbeing. For a comprehensive list of services and programs, visit www.iredellhealth.org.