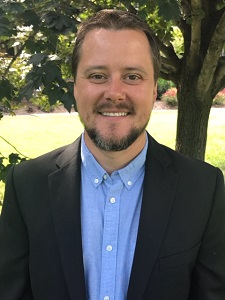 FROM STAFF REPORTS
Kevin Angell announced Sunday evening that he will run for the District 6 seat on the Iredell-Statesville Board of Education.
Angell, who works as chief program officer for Children's Hope Alliance, announced his candidacy in a news release.
"The support I received in my public education allowed me to become a first-generation college student, instead of just another statistic of an at-risk youth who ended up dead or in prison," said Angell, a Republican. "I believe public education is the tie that binds communities together."
Candidate filing began on December 2 and runs through noon on December 20.
Angell grew up in the small community of Candler in Buncombe County. He explained that he had to overcome "tough times," which included domestic disputes, gun-violence, abuse and neglect, poverty, and poor education.
"Thankfully, I had teachers, coaches, and mentors that helped me create a path out of poverty and trauma," he said.
Angell detailed several instances in which his teachers taught him lessons on accountability and showed him that they cared.
"In middle school, I had some serious struggles," he said. "Changing living arrangements and not the best home life made it difficult to behave or focus on my studies. Fortunately, I had an amazing language arts teacher who started to pull me aside every morning for one-on-one chats that served to help me let go of many of the negative thoughts running around in my head."
In high school, an AP teacher challenged him to improve his work ethic and motivated him to aim for college.
After college, Angell served as a full-time youth pastor in Statesville, before transitioning to a career in child welfare and behavioral health. At Children's Hope Alliance, he said he spends "every day working to make sure the most vulnerable children in our community are on their path to hope, health, and healing."
Angell and his wife Marsha have two daughters, Naomi and Ruby, whom he said inspired him to run for the District 6 seat.
"Their future is everything, and if elected I will work passionately to support the development of confident, responsible, and globally competitive students in Iredell-Statesville Schools," Angell said.