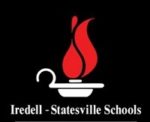 Special to Iredell Free News
In addition to home schools, Iredell-Statesville Schools offer families a menu of school options, each with a signature theme or program that provides unique educational opportunities designed to engage students' interests and talents.
I-SS Choice Programs include International Baccalaureate (IB) schools, Advanced Placement academies, Early Colleges, Dual Language Immersion schools, A+ Arts Integration school, Science, Technology, Engineering, and Math (STEM) programs, a Fine Arts magnet, a Career Academy, and virtual learning options.
Applications for entry into High School Early College, International Baccalaureate, and Advance Placement academies will be accepted through Sunday, January 12, 2020.
Application Timeline
♦ Application Deadline: Sunday, January 12
♦ Data Collection and Application Reviewal: Monday, January 13 – Friday, February 14
♦ Mail Acceptance Letters and Receive Responses: Monday, February 17 – Friday, March 6
♦ Note: A final list of students will be sent out to the district, elementary schools, and middle schools by 3 p.m. on Tuesday, March 17.
Learn More
Click HERE for more information.