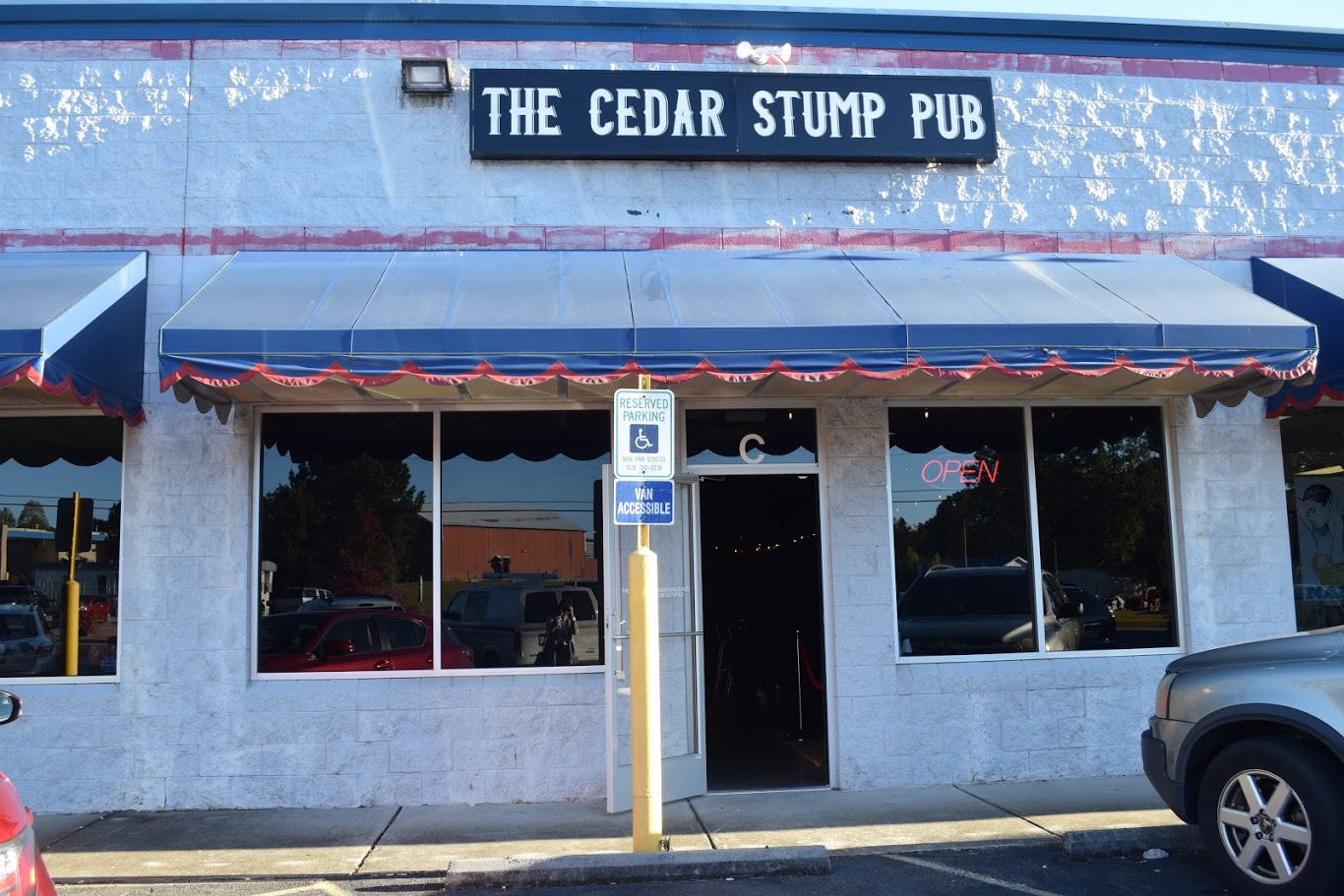 BY DEBBIE PAGE
debbiepage.iredellfreenews@gmail.com
Building on the success of his Troutman location, Cedar Stump Pub owner Jeremy Shaw is bringing the "Cedar Stump Family" to east Statesville. The venue will feature live music every Saturday for now, with offerings later expanding.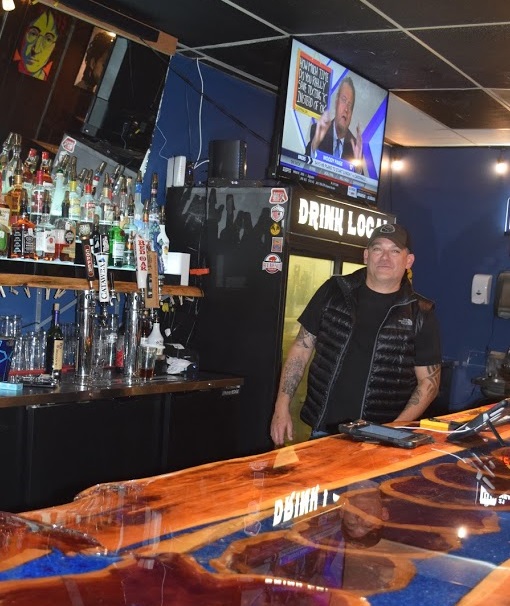 "I felt like this side of town really didn't have anywhere out here for people to gather and enjoy themselves," said Shaw.
Introduced to the area by a friend, Shaw was impressed by the friendliness of those he met, much like the folks and atmosphere in Troutman.
The addition of hundreds of new homes nearby, the proximity to I-77 and I-40, and the high volume of traffic at the Broad Street and Highway 64 location sold him on pursuing his second location here.
"Nobody's really giving east Statesville a chance. It's a good little area. I think I'm getting in here right when I should be," said Shaw, who said the pub already has great customers and a good crowd of regulars after being open only a short time.
"People appreciate a nice spot, and I put a lot of work into making the atmosphere rustic and comfortable while still having a classy, professional feel."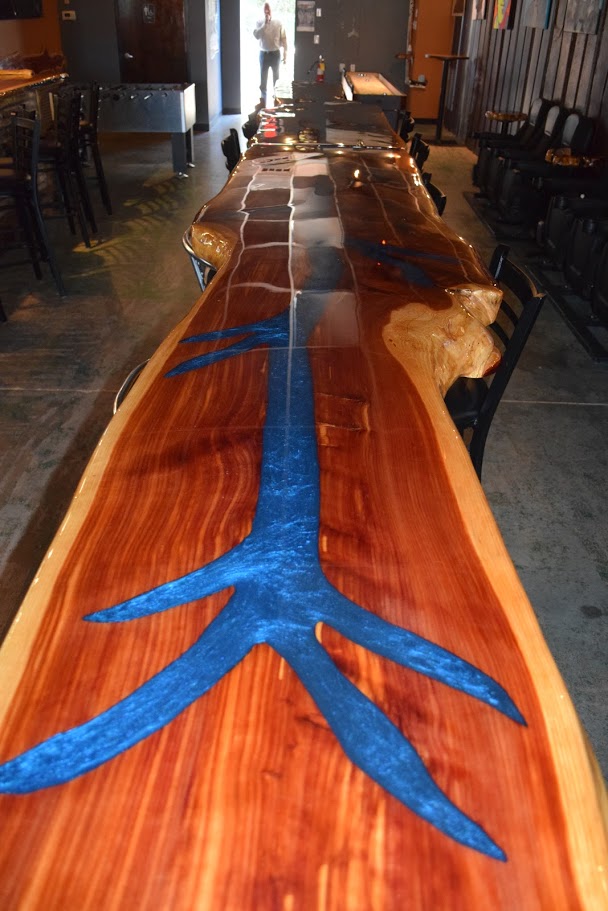 Shaw, an accomplished woodworker, handcrafted the bar and the nearly building length community table. He finished the main wall in rustic metal decorated with funky art and paintings of iconic music artists to create an eclectic vibe. Small tables line the wall for more intimate seating.
A small area near the front entrance is designated for musical performers.
On sunny days, patrons gather on the comfortable patio out back to enjoy good conversation with their beverages.
The private club requires a $1 annual membership "which allows me to have a good grip on clientele. I can cancel a membership if that person does not fit into the inviting, professional atmosphere I am building here," Shaw said.
On December 19, Shaw will celebrate two years of operation at his Troutman location and is proud that he has never had to call law enforcement to his pub. "We call it the 'Stump Family,' and I'm hoping to have the same thing happen here," he said.
Though the pub does not offer food, Shaw invites folks to bring their favorites to munch on while enjoying a wide local draft and bottled beer selection or their favorite mixed drink or wine. He plans to bring food trucks in on occasion, starting in the near future.
Pro and college sports also play on the bar's televisions for fans to enjoy. "We are a Panthers bar on Sundays!" said Shaw.
Shaw also offers free wifi, the most powerful available, in the location to make it user friendly for casual business meetings or to get some after hours work done while having a bit of fun.
"This is a neighborhood pub where we want all to feel welcome," added Shaw.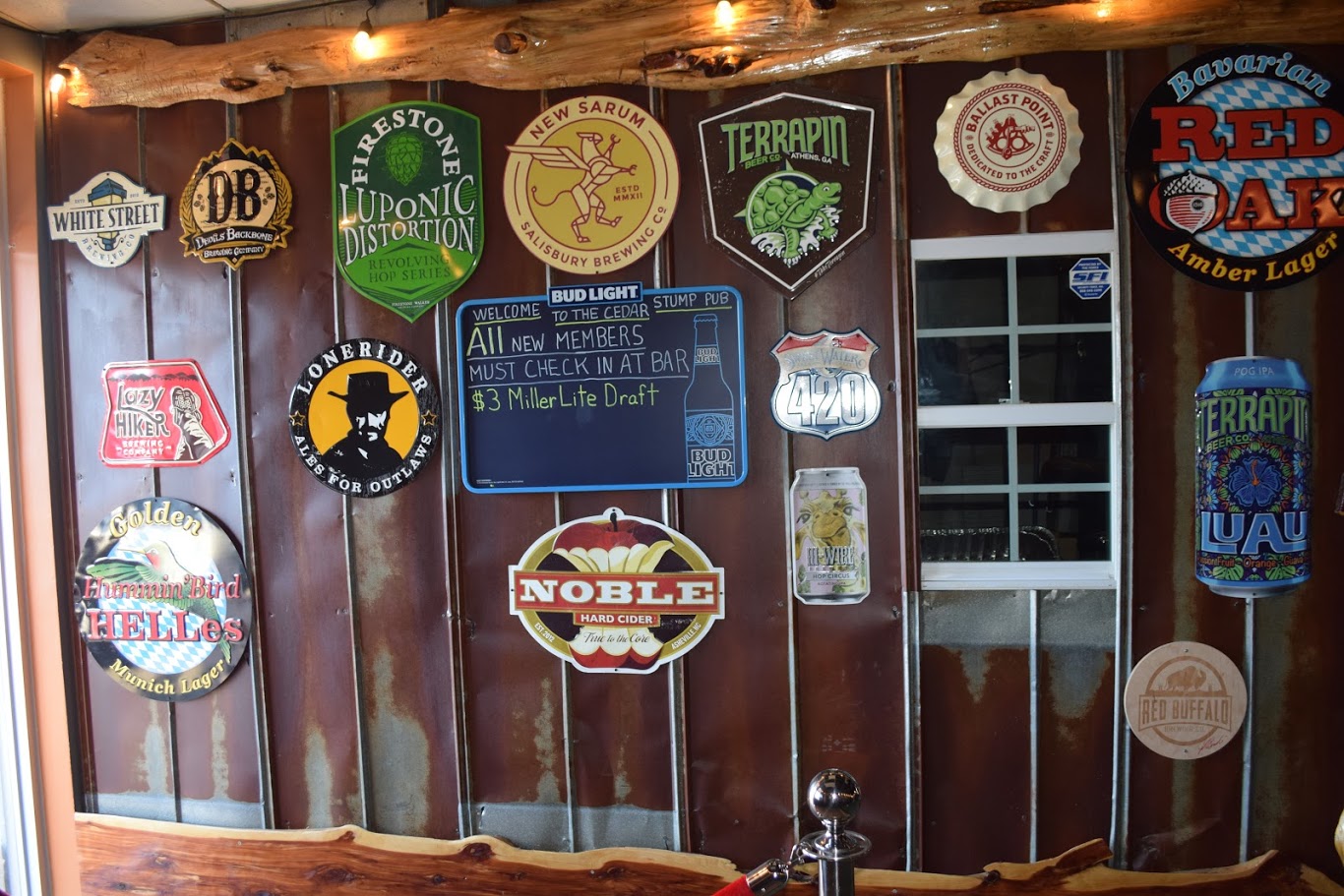 HOURS
The pub's hours are 3 until 11 p.m. (or later until the last patrons leave) on Monday through Thursday, noon to 2 a.m. on Fridays and Saturdays, and from noon until 11 p.m. (or later) on Sunday.