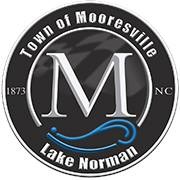 FROM STAFF REPORTS
Mooresville town commissioners got a detailed look on Monday night at three options for a new multi-generational, multi-purpose War Memorial.
Katie Barnes and John Barnholt of the Denver firm Barker Rinker Seacat Architecture provided an overview of the community input meetings and online surveys as well as sketches, renderings and a 3D-flyover of their vision for the community recreation center.
The options presented included:
♦ A 52,000-square-foot center and renovations to the existing pool;
♦ A 63,000-square-foot facility with an indoor leisure pool; and
♦ A 71,000-square-foot center with an indoor leisure pool and new six-lane lap pool
The projected costs ranged from $29.7 million to $42 million.
"Those are big numbers," Barnholt conceded. "It makes you jump back."
The project would be built in the vicinity of the existing War Memorial off Maple Street and would tie into the new Liberty Park.
Based on public input, all three options included gymnasiums, an indoor track, space for weight training, cardio workouts and aerobics. There was also multi-purpose event space, a kitchen, an area for childcare and room for administrative offices.
"There isn't one space that makes a community recreation center," Barnholt explained. "It's actually all of the spaces working together.
The presentation was for informational purposes. Neither commissioners nor the public commented on the proposals or the costs, which the consultants said were reasonable estimates through July of 2021.
OTHER BUSINESS
In other business:
♦ Chief Financial Officer Deborah Hockett provided a financial report showing solid revenue streams for the town and a healthy budget outlook for 2019-2020.
The town's revenues of $32,781,989 are outpacing expenses of $27,932,246 for a surplus of $4.8 million, Hockett said.
Year-to-date sales taxes are up $510,000, or 14.3 percent, compared to the last fiscal year, and town utilities are operating at $1.3 million surplus.
Those figures do not include the pending $80 million sale of the MI Connection, the cable and Internet provider owned jointly with the Town of Davidson. The sale is scheduled to close December 31, 2019.