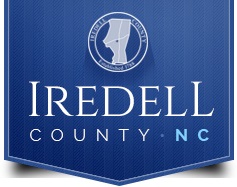 Special to Iredell Free News
Iredell County is seeking public input on the needs of the community for parks and recreation programs and facilities.
The Iredell County Parks and Recreation is preparing an updated master plan and would like to hear from residents, business owners, special interest groups, and other interested parties.
There will be a public forum at 6:30 p.m. on December 19, at the Career Academy and Technical School (CATS), located at 350 Old Murdock Road in Troutman. Everyone is encouraged to attend.
The updated master plan will evaluate existing parks, recreational facilities, programs and services, and determine the current and future level of services for the community, based on public input. The plan will then prioritize the needs and desires for upgrading and improving parks, recreational facilities, amenities, programs, and services.
In addition to this public forum, a needs assessment survey will be conducted. The results will be utilized to determine the priorities for the county's recreational facilities and activities desired by residents, potential funding sources that may be available, and identify potential partnerships and how best to support the recreational needs of the community.
Iredell County has hired GreenPlay LLC, a nationally known parks and recreation management consulting firm, (www.greenplayllc.com) to oversee the plan.
If you have any questions regarding either the Parks and Recreation Master Plan, public forum, or survey please contact:
Michelle Hepler, Parks and Recreation director
123 Grannis Lane, Statesville
Office: 704-878-3107
Email: mhepler@co.iredell.nc.us