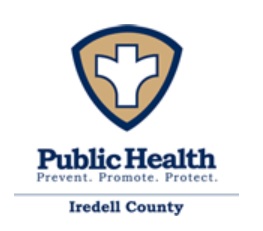 Special to Iredell Free News
The Iredell County Health Department has been awarded a $274,963 grant to help fund countywide efforts aimed at preventing overdose deaths related to opioid misuse.
The Community Linkages to Care for Overdose Prevention Grant was awarded in November, a little more than a year after the agencies received an $85,972 grant focused on local mitigation to the opioid crisis.
The grants were funded by the Injury and Violence Prevention Branch of the N.C. Department of Public Health. This funding originated from the Centers for Disease Control and Prevention (CDC).
This financial support enables the Health Department chose to partner with Iredell County EMS to limit harm, decrease emergency room visits, and prevent opioid deaths.
"We are grateful to have another opportunity to partner with Iredell County's Health Department, to further our efforts in addressing our community's health needs. With this support our Community Response Support Team, led by Peer Support Specialist Sandy Tabor-Gray, are able to reach out and make contact with individuals suffering from Opioid Use Disorder, and their families who love them," EMS Director Blair Richey said. "By having this resource, we can help provide guidance and linkages to established community resources to support harm reduction and recovery efforts."
Families and loved ones directly impacted by non-fatal opioid overdoses are identified by peer support counselors who convey information about prevention so informed decisions can be made about what community social and health resources best meet the individual needs to reduce harm.
In 2017, there were nearly 12,000 hospitalizations reported in North Carolina and over 25,000 emergency department visits related to medication and drug poisoning.
Iredell County experienced 83 opioid, 38 benzodiazepines, 35 heroin overdoses and opioid-related emergency department visits during the first three quarters of 2019.
In 2018, there were 8.28 million opioid pills dispensed in Iredell County. To put the number of pills dispensed into perspective, that's enough for each resident in the county to receive approximately 47 pills.
In addition, this year in Iredell County there were 200 naloxone administrations to individuals in distress from opioid overdose. That means of those 200 lives saved by EMS, many were then linked with harm reduction resources, social/health services, treatment, and recovery support.
The Community Response Support Team (CRST) is funded by these grants.
"We are pleased to have another opportunity to partner with EMS Director Blair Richey and her team members and to offer this funding that will allow them to work with us to further their opioid overdose prevention work within the CRST," Health Director Jane Hinson said.
This second grant will continue to support the full-time peer support specialist, Sandy Tabor-Gray.
Those in our community who have experienced a non-fatal opioid overdose are provided a personal uplifting and second chance through encouragement, support and linkage to services due to the peer support specialist.
This second grant will also allow an expansion of the program to include a part-time peer support specialist. This position will provide extended outreach to non-fatal overdose individuals and will work primarily to identify high-risk cases, provide linkages of care, and back-up support for the full-time position. The peer support specialists will work as a team to convey the hope of recovery and provide effective relatable peer support, resources and tools for struggling individuals to best overcome their barriers and challenges to the road to opioid recovery.
"I have written many grants in the past and these opioid grants have been the most rewarding not only because of the great EMS partnership but also because this post overdose response program is overwhelmingly needed to further reduce injury and harm and could help so many people in need," said Norma Rife, director of Public Health Development and Promotion Division.
LEARN MORE
Please visit https://www.co.iredell.nc.us/1227/Substance-Misuse to find substance misuse resources.