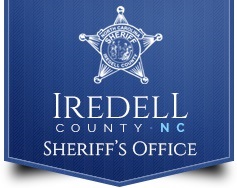 Special to Iredell Free News
The Iredell County Sheriff's Office is asking for the public's assistance with a felony larceny investigation.
On Tuesday, December 17, ICSO deputies responded to a reported larceny at the Fast Phil's convenience store located at 3241 Harmony Highway in Harmony.
A black male entered the store and stole several drinks while the clerk was cleaning the store, Sheriff Darren Campbell said.
The suspect was seen on surveillance video arriving at 10:13 p.m. and leaving at 10:18 p.m. The suspect left traveling north on Highway 21 in the direction of Highway 901 in a dark colored SUV, the sheriff said.
If anyone has information about this larceny or if you can identify the suspect or the vehicle in these photographs, call the Iredell County Sheriff's Office at 704-878-3180 or Iredell County Crime Stoppers at 704-662-1340.
Surveillance Photos