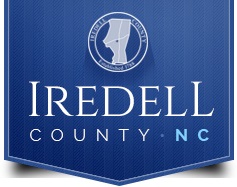 BY KARISSA MILLER
The majority of Iredell County residents would not see a tax increase if a proposed countywide fire service district plan is approved by county commissioners.
Commissioners spent time discussing the proposal during their fall retreat. The meeting, which took place at the Iredell County Public Library in Statesville, included presentations, discussions and the outlook for the coming year.
Fire Services and Emergency Management Director Kent Greene recommends that commissioners create a new Fire Protection Service District, which would include all fire departments in the county except the municipal departments in Statesville and Mooresville.
The new service district would have a tax rate of 9 cents per $100 valuation, which is the existing countywide service district tax rate.
The revenue generated by the tax would cover operations expenses, staffing, apparatus replacement, insurance, hydrants, radio replacements and debt service.
The new plan would help the county address staffing issues associated with the decline in volunteers.
Greene explained that creating the new fire service district requires adhering to statutory requirements and notifications such as providing written notice to all property owners.
Timeline
♦ December 2019: Advertise public hearing and provide written notice to all property owners
♦ December 2019: Receive certification of mailing from Tax Office
♦ December 2019: Secure Inclusion Resolutions from Harmony, Love Valley and Troutman
♦ December 2019/January 2020: Public Inspection of Required Report
♦ January 21, 2020: Public hearing on new service district
♦ June 2020: Adopt Fiscal Year 2021 Budget
♦ July 1, 2020: Implement New Service District
County officials are in the process of obtaining resolutions of inclusion from Love Valley and Troutman.
County Manager Beth Jones explained that Troutman is unique because it is a voted-in district and is preparing for major residential growth.
There are questions about whether joining the all-county fire district would be advantageous for Troutman.
Commissioner Ken Robertson shared his concerns.
"This isn't new or radical. This is how we did it before and it was considered broken, and now we're going back to it," he said.
Robertson asked what in the new proposal would keep Troutman from jumping ship if the community's needs are not met.
"When government tries to be fair more than it tries to be effective, you can't afford it," he said.
Currently, each individual fire department acts as its own separate nonprofit agency and is under contract with the county to provide fire protection services.
As a result, each fire department decides how best to fulfill their contract, giving each department freedom to decide how to spend its money. For example, should it have paid staff or pay the fire chief in its district.
Commissioner Gene Houpe said there is no perfect approach, but the proposed plan will address some of the problems the county is facing.
"For the most part, it looks promising … they always have the ability to come in and justify the need for funding," Houpe said.