FROM STAFF REPORTS
Before we flip the calendar to 2020, let's pause to look back on some of the top stories of 2019 in Iredell County.
It was a year of heartbreak and turmoil for the Mooresville Police Department, a year in which the CEO of a major company cast aspersions on the Statesville City Council after his company knowingly violated the city's flag ordinance, and a year in which prominent local government officials stepped down, were replaced or told to get ready to pack their bags.
Here are our top eight stories for 2019:
8. School bond referenda placed on March 2020 ballot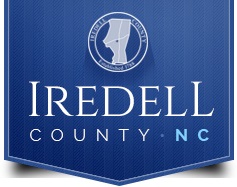 The Iredell County Board of Commissioners voted in December to place to measures on the ballot in March 20 seeking voter approval to finance construction of two new schools and a public safety training center.
If the referenda pass, the county will borrow $80 million to pay for construction of a new Iredell-Statesville Schools high school in the south end of the county, $35 million for construction of a new middle school for Mooresville Graded Schools, and $10 million for a public safety center for Mitchell Community College.
I-SS and MGSD officials said the new schools are needed to deal with the growing student population in the south end of the county.
7. Troutman manger resigns; council approves lucrative severance package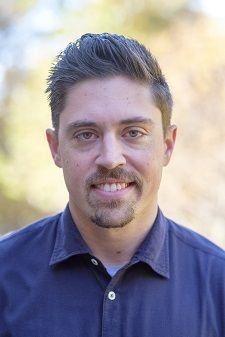 Justin Longino resigned as Troutman town manager following a closed session with the Town Council on October 3.
Longino told Iredell Free News it was appropriate to step down because he felt he had lost the confidence of the majority of the council.
The council agreed to pay Longino a lump sum of $59,365.87 on October 18. Longino was hired by the council in August of 2016.

6. United Way of Iredell meets Million-Dollar Challenge
The United Way of Iredell County announced the successful completion of its Million Dollar Challenge for the Endowment on November 7.
United Way supporters Frank and Linda Johnson challenged the nonprofit to raise $1.9 million over two years, and said they would contribute an additional $1 million when the goal was reached.
Under the leadership of Million Dollar Challenge co-chairs Barry and Anna Gordon, the United Way raised $2.4 million in pledges and planned gifts in one year. The Endowment will provide funding to support "one-time transformative grants" that help initiate new programs and services that address growing or unmet community needs.
5. Guilty plea entered in Hugh Moose murder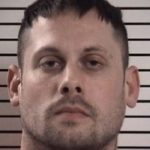 Mark Pinkerton was sentenced to life in prison without parole in September after pleading guilty to murdering Hugh Lee Moose.
Moose, 80, was shot to death in his Shiloh Road home on January 10, 2017, during a robbery.
Following a 15-month investigation, Iredell County Sheriff's Office detectives arrested Pinkerton, then 31, in Pennsylvania in April of 2018 after a witness told them that the suspect asked for helping robbing Moose, a well-known businessman.

4. Statesville City Council resolves flag flap with Gander RV
The Statesville City Council reached a settlement with Gander RV in October, ending a year-long dispute over the size of the flag flown at the business. Gander RV CEO Marcus Lemonis called the city council unpatriotic during the dispute, tarnishing the city's reputation nationally.
The flag flap began after Gander RV raised a 3,200-square-foot flag over the dealership knowing it was in violation of the city's ordinance. The city responded by imposing fines and taking Gander RV to court in an effort to force it to comply with the ordinance.
In the settlement, Gander RV agreed to pay more than $14,000 in fines and $2,000 in legal fees. The city agreed to amend the ordinance and allow the massive flag to fly.
3. Turmoil at Mooresville Police Department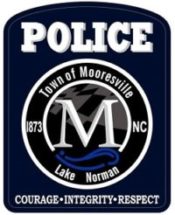 Mooresville Police Chief Damon Williams resigned in November, five months after he was placed on paid administrative leave while a firm hired by the town investigated allegations of a toxic work environment at the MPD.
Town officials appointed Ron Campurciani as interim chief during Williams' forced hiatus.
After making changes to the MPD's command structure and making personnel changes in those positions, Campurciani was hired as chief in mid-December.
2. I-SS board decides against extending superintendent's contract;
deputy superintendent announces retirement afterward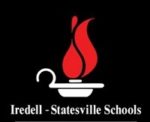 Iredell-Statesville Schools Superintendent Brady Johnson announced in October that his tenure leading the school district would end on June 30, 2020. Johnson, a former North Carolina Superintendent of the Year and Greater Statesville Chamber of Commerce Citizen of the Year who has worked for the district for 40 years, was not offered a contract extension by the school board.
Following Johnson's announcement, Deputy Superintendent Melanie Taylor notified the district that she would retire in February 2020, citing partisan politics among the reasons for her departure.
The school board decided not to contract with a national search firm to assist in the hiring of Johnson's replacement, leading to speculation that the board already new who it would hire. Board members claimed those rumors were untrue.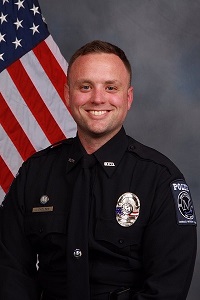 1. Mooresville police officer murdered during traffic stop
MPD K-9 Officer Jordan Sheldon was tragically shot and killed after conducting a vehicle stop on West Plaza Drive on Saturday, May 4. The 28-year-old man who murdered Officer Sheldon killed himself at an apartment complex two miles away after fleeing the crime scene.
Officer Sheldon's death devastated the MPD and the community, which rallied during the days and weeks that followed to show its support for law enforcement personnel.