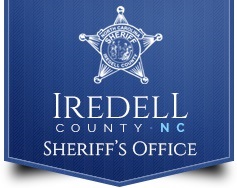 FROM STAFF REPORTS
Iredell County Sheriff's Office deputies are searching for a convicted felon who fired a gun during a dispute near Mooresville, Sheriff Darren Campbell said.
Deputies were dispatched to a call for shots fired 1014 Mount Ulla Highway on Friday, December 27, Campbell said in a news release.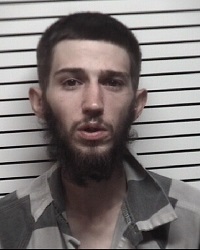 While responding to the scene, deputies learned that John Dexter Wines, 28, had fired a shot and then driven away in a gray 1987 Buick Regal with a Pennsylvania license plate, the sheriff said.
The victim told detectives that an argument began outside in the yard and then moved inside to a garage, according to the news release.
During the argument, the suspect pulled a black pistol from his pants pocket and racked the slide, ejecting one live round on the ground. The suspect then pointed the pistol at the victim and fired one round in the direction of the victim's head, Campbell said.
The bullet struck the wall behind where the victim had been standing, according to the news release.
Based on the information gathered during the investigation, detectives obtained warrants Wines' arrest. While receiving the arrest warrants, they also learned the suspect is a convicted felon.
Anyone with information on John Dexter Wines' whereabouts is asked to contact the Iredell County Sheriff's Office at 704-878-3180 or Iredell County Crime Stoppers at 704-662-1340.
Wines is currently on supervised probation through the N.C. Department of Public Safety. Wines also has four pending charges in Iredell County for misdemeanor probation violations.
His criminal history includes two counts of Misdemeanor Larceny, Felony Second-Degree Kidnapping, Felony Assault by Strangulation, Reckless Driving to Endanger, Misdemeanor Possession of Schedule III Controlled Substance, Misdemeanor Possession of Drug Paraphernalia, Misdemeanor Second-Degree Trespassing, Felony Serious Injury by Vehicle, and several driving-related charges.