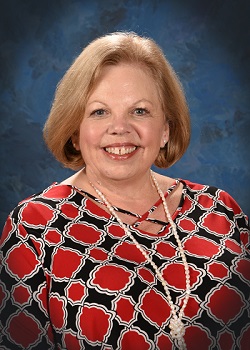 Special to Iredell Free News
The N.C. School Boards Association (NCSBA) elected new officers and three new members to the governing Board of Directors during the delegate meeting of the 2019 Annual Conference for Board Member Development.
Mooresville Graded School District board member Dr. Debbie Marsh was elected to serve her first two-year term on the Association's Board of Directors.
The Board of Directors establishes the mission and goals for the Association and ensures that NCSBA activities and programs remain focused on these goals. In addition, the officers and directors are the personal communications link between their regions and the Association.
On her election to the NCSBA Board of Directors, Dr. Marsh said, "I am honored and ready to roll up my sleeves to advocate for our children and public schools at the state level."
MGSD Superintendent Dr. Stephen Mauney said the district is fortunate to have Marsh on the school board.
"Her knowledge of education and fierce advocacy for children are an asset for us and will be an asset to the NCSBA, as well."
About NCSBA
NCSBA was established in 1937 as an advocate for public school education. It is a nonprofit, nonpartisan membership association that represents all 115 local boards of education in the state and the Board of Education of the Eastern Band of the Cherokee Nation. NCSBA's mission is to provide leadership and services that enable local boards of education to govern effectively.