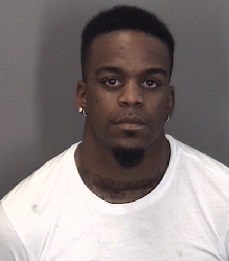 FROM STAFF REPORTS
A Virginia man faces charges in connection with theft of mail from the U.S. Post Office in Mooresville.
Mooresville police officers were dispatched to the Post Office at 123 Institute Street about 5 a.m. Friday in response to a report about two suspicious individuals, according to a news release.
A witness stated that the suspects were stealing mail from the exterior mail drop boxes, police said. The suspects reportedly left the scene in a grey vehicle.
When MPD Sgt. Clark spotted a vehicle matching the vehicle description and conducted a traffic stop on Maple Street, the two occupants jumped and ran on foot from the area, police said.
One suspect was located and arrested.
James Banks of Virginia Beach, Va., was charged with Misdemeanor Larceny, Obstruct and Delay a Law Enforcement Officer, Misdemeanor Possession of Stolen Property, and Misdemeanor Damage to Property.
The other suspect has not been located at this time. The investigation is continuing, police said.