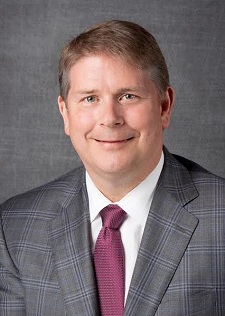 Special to Iredell Free News
After some time away from public service, Grey Mills wants to return to Raleigh.
The lifelong Republican and Mooresville resident announced Tuesday that he will seek election to the 95th District in the N.C. House of Representatives – the same seat he occupied from 2009-2012 – next year.
Rep. John Fraley, who has represented the 95th House District since 2014, announced Tuesday that he will not seek re-election in 2020.
"I am thrilled for the opportunity to once again serve the people of Iredell County in the N.C. House," Mills said in a news release. "In the past several years, I've been blessed to spend time with my family, watching my children grow. Now that they're a bit older, I would be honored to work with our district's citizens to continue the great work that Rep. John Fraley has accomplished and continue creating a strong, prosperous state that our children will one day be proud to inherit."
Mills, 53, has been active in Iredell County Republican politics most of his adult life. He was elected as Iredell County Republican Party chairman in 2003 and 2005 and has been appointed to four two-year terms with the Iredell County Board of Elections since 2013, serving as member, secretary and chair.
During his previous terms, Mills promoted individual and personal property rights and never voted to increase taxes. He pushed for road and school funding and fair redistricting and representation for Iredell County.
In his previous bids for the House, the National Rifle Association endorsed Mills and gave him an "A" rating. He was also endorsed by NC Right to Life, Grassroots NC, the N.C. and Iredell County Fraternal Order of Police, the Mooresville Tribune and Statesville Record & Landmark.
A graduate of Mooresville High School, Mills received a bachelors of science degree in social science and education from Appalachian State University in 1990 before earning his juris doctor degree from Regent University School of Law in 1994. While there, he served as congressional intern for U.S. Sen. Jesse Helms.
The son of former small business owners and lifelong Mooresville residents, Mills was an educator and assistant district attorney before opening a law practice in Mooresville in 1998. He is currently corporate officer/attorney for Randy Marion Automotive.
Mills is a member of the N.C. State Bar and Williamson's Chapel UMC in Mooresville. He and his wife of 22 years, Jennifer Marion Mills, have three children, Alexandria, 21, Grey III, 17, and Grant, 14.