FROM STAFF REPORTS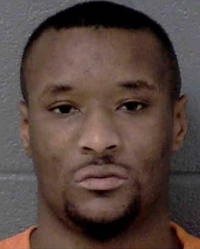 A Charlotte man has been charged with robbing a First Citizens Bank branch in Mooresville earlier this year.
The Mooresville Police Department announced the arrest of Tyrus McGee, 20, in a news release on Monday afternoon.
The First Citizens branch at 241 Medical Park Road was robbed about 2:20 p.m. on May 6.
When officers arrived, employees of the bank reported that a male entered the business and passed a note to a bank representative demanding cash, police said. A weapon was not displayed.
Descriptions of the suspect and a vehicle were provided by witnesses, according to the news release.
On November 22, the MPD identified McGee as the suspect in the robbery. He was incarcerated in the Mecklenburg County Jail on unrelated charges when he was charged with this crime.
McGee received an additional $10,000 secured bond for the new charge.