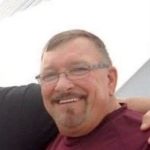 Edward "Buddy" Lansing Bowles Jr., 71, of Mooresville, N.C, passed away on Saturday, November 23, 2019, at Duke University Hospital.
He was born on August 11, 1948 in Wythefield, Va., to the late Edward and Dorcas Burcham Bowles. Mr. Bowles was owner and operator of ELB Renovations. He was a member of the Moose Lodge and the NRA. He was also a member of The Cove Church in Mooresville.
Mr. Bowles is survived by his wife of 32 years, Sharon Branam Bowles; children, John Mingee, Byron Vick and wife Cheryl, Paul Bowles, and Phillip Walker; brother, Mitchell Bowles; sisters, Brenda Hamby, Bobby Kay Dobbs, Gina Holshouser, Debra Williams; and grandsons, Zachary, Colin and Tyler Vick.
The family will receive friends on Sunday, December 8, from 2 to 3 p.m. with a service following at 3 p.m. at Cavin-Cook Funeral Home Chapel.
In lieu of flowers, memorials may be made to American Foundation of the Blind, 1401 South Clark Street, Suite 730, Arlington, VA 22202.
Cavin-Cook Funeral Home & Crematory, Mooresville, is serving the Bowles family. Condolences may be made to the family at www.cavin-cook.com.