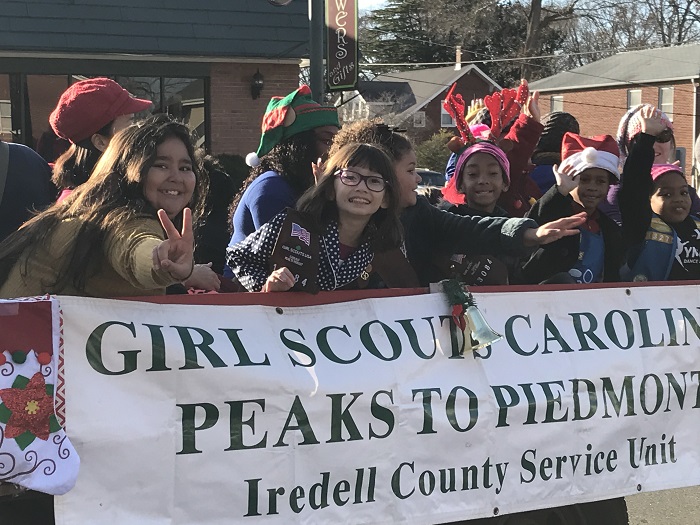 BY BRANDY TEMPLETON
Hundreds of people lined the streets in Downtown Statesville on Sunday afternoon to watch the annual Christmas Parade.
For an hour and a half, streets were lined with people waiting to watch friends, family, and other members of the Iredell community celebrate the season.
Area schools such as Cloverleaf Elementary, N.B. Mills Elementary, Statesville High School, Lake Norman High School, North Iredell High School, and West Iredell High School were represented by their bands, sports teams, and JROTC programs.
Also present were Crosby Scholars, members of law enforcement, fire departments, churches, businesses, dance teams, Boy & Girl Scouts of America, pageant winners, car and animal enthusiasts.
Tailing the end of the parade, Santa Claus waved at excited boys and girls.