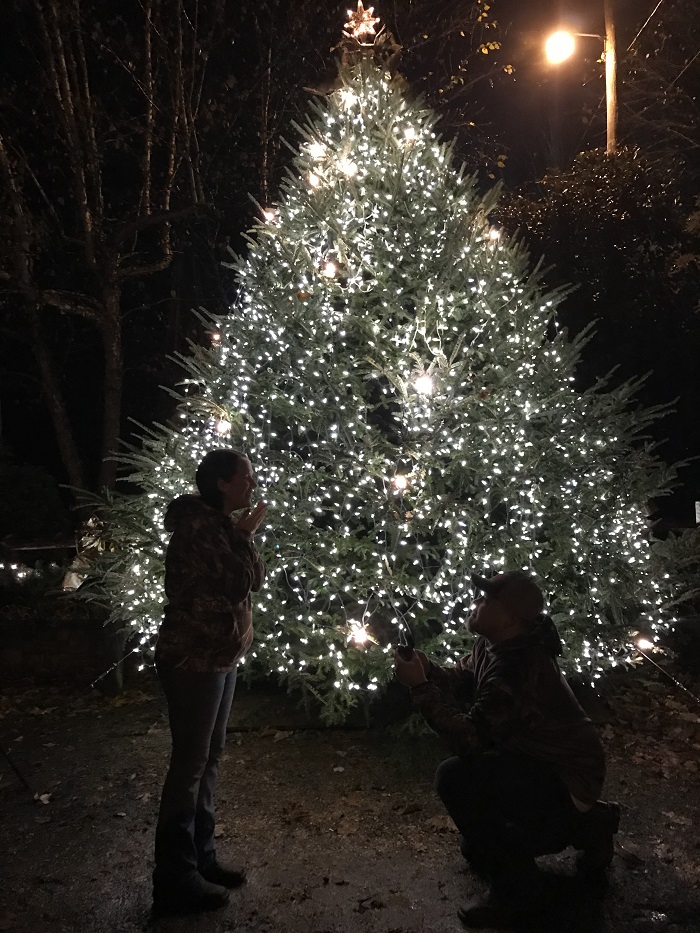 STORY & PHOTOS BY BRANDY TEMPLETON
A little rain couldn't stop Love Valley from kicking off the holiday season with the town's first Christmas tree lighting ceremony on Saturday evening.
A big crowd braved the elements to enjoy hot cocoa, roast marshmallows, and visit with Santa Claus.
Mark Loden runs Shelby's Place in Love Valley. He, along with Julie Sneed and Sharon Hoffman, came up with the idea hoping to celebrate Christmas and bring more attention to Love Valley.
"This was something I thought about last year," Loden said. "It's something that Love Valley has never done, but people want to see it here."
Resident Jimmy James smiled as he watched the children making crafts.
"We've got a great place up here— it's a great place for families," he said. "The whole town worked hard to get ready for this. It's a work in progress, but it's a great family event."