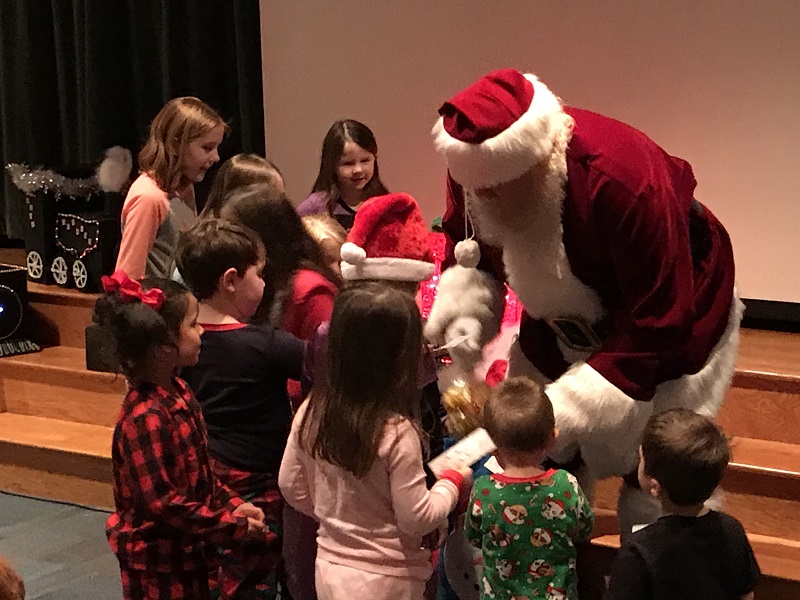 BY BRANDY TEMPLETON
The Iredell County Sheriff's Office hosted a Christmas party on Saturday morning for ICSO personnel with young children.
The party featured a showing of "The Polar Express" and a guest conductor helped parents and children to get in the spirit of the holiday season.
Sheriff Darren Campbell thanked everyone who took part in the festivities and the party organizers who helped make the event happen.
"This is our fourth year hosting this event," he said. "We couldn't do it without all the husbands, wives, and others who put it together."
After breakfast, the conductor blew his whistle to direct children to different activities. They made special Christmas ornaments, colored, and had their photos taken.
Santa Claus made a surprise visit and handed out snacks to all the little ones.