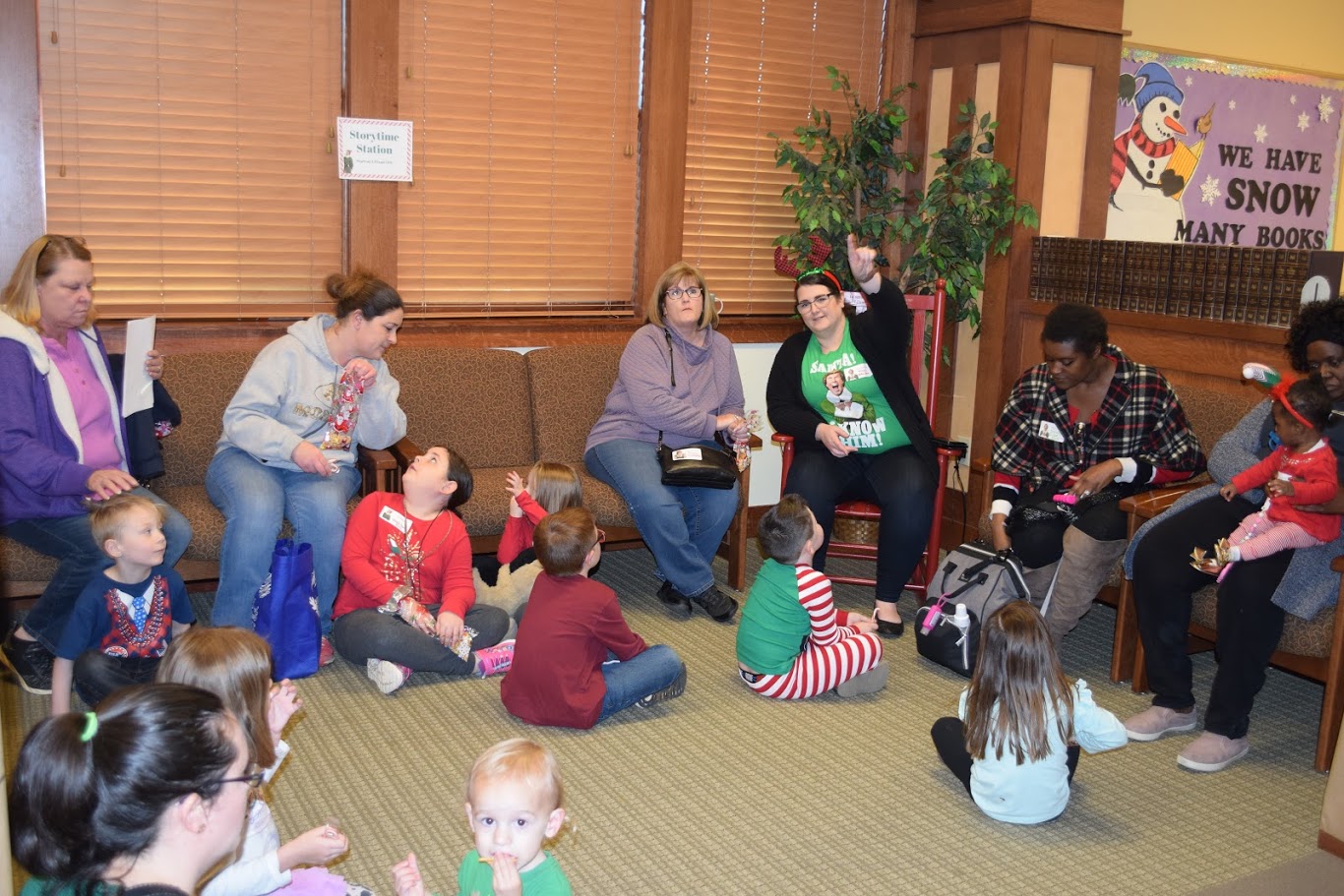 BY DEBBIE PAGE
debbiepage.iredellfreenews@gmail.com
Christmas magic was everywhere Thursday afternoon as the J. Hoyt Hayes Memorial Troutman Library hosted its "Elf" themed holiday party. Patrons enjoyed a number of fun activities as well as special treats.
The library was decked out in a candy cane forest and fun Christmas decor along with a New York-themed area featuring the Lincoln Tunnel to recreate Buddy the Elf's journey from the North Pole to the city to find his real father.
Upon entering the library, everyone got a special name tag featuring their unique elf name. Kids then headed on to create special elf jewelry, letters to Santa to be sent through the special Santa mailbox, and coloring activities.
Several elf helpers helped kids create treat bags with some of Buddy's favorite treats to take home, including cereal, candy corn, marshmallows, pretzels, M & M's, and, of course, candy canes.
After a holiday story time and some favorite Christmas songs, including "Santa Claus is Coming to Town" and "Rudolph the Red-Nosed Reindeer," adults and kids headed over to the "Will It" challenge table. Each person got a cup of maple syrup in which to dip an assortment of foods.
Participants were challenged to try maple syrup with some compatible foods, such as marshmallows and pretzels, and some questionable choices, such as noodles, cheese, Pop Tarts, and Slim Jims.
Folks also gathered at the selfie station to take pictures with a variety of elf-themed props before heading over to enjoy a viewing of the classic "Elf" film, starring Will Farrell in one of his funniest roles.