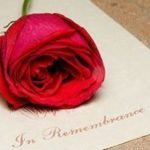 Nancy Elizabeth Dyson, 84, of Mooresville, N.C., passed away on Thursday, December 12, 2019, at Genesis Healthcare in Mooresville.
She was born on July 21, 1935, in Iredell County, N.C., to the late Harry Franklin Brown and Augustine Ritchie Brown. Nancy had a heart of gold, loved to laugh, and was voted "wittiest" in high school. She had a green thumb, loved classic movies, opera, animals, and enjoyed having philosophical conversations. Nancy loved her family dearly.
She is survived by her daughter, Cindy Archer and husband Frankie; sisters, Harriet Moore and Donna Haggard; granddaughter, Erika Hammons and husband Scott; and great-grandchildren, Kaitlyn and Keithan Hammons.
The family will receive friends on Saturday, December 14, from 12 to 1 p.m. with a service following at 1:00 PM at Cavin-Cook Funeral Home Chapel.
In lieu of flowers, memorials may be made to Davidson Lands Conservancy, P.O. Box 1952, Davidson, NC 28036 or Hospice & Palliative Care of Iredell County, 2347 Simonton Road, Statesville, NC 28625.
Cavin-Cook Funeral Home & Crematory, Mooresville, is serving the Dyson family. Condolences may be made to the family at www.cavin-cook.com.