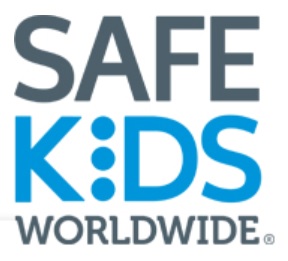 Special to Iredell Free News
With the holidays quickly approaching, multiple agencies throughout Iredell County are gearing up their gift-giving missions and are helping those in need by providing Christmas gifts. Some of these gifts will be bicycles for children and Safe Kids Iredell County wants to ensure that they are also receiving helmets in order to keep them safe.
Safe Kids Iredell County is currently asking for donations to support their Christmas bicycle helmet drive. Please consider a contribution of a new child-sized bicycle helmet or a monetary donation towards the purchase of a helmet. Even a small donation of $10 will go far in helping to address the pivotal issue of bicycle safety and helmet use in our community.
New helmets or monetary donations can be dropped off at the Iredell County Health Department or the Iredell County Partnership for Young Children. Checks can be made payable to Iredell County Health Department. Donations made to Iredell County qualify as a charitable contribution as defined by the Internal Revenue Code Section 170(c)(1).
For more information about Safe Kids Iredell and how to get involved or to request a donation form, please contact Caroline Hager, Safe Kids Iredell County Coordinator at the Iredell County Health Department at (704) 761-2491 or caroline.hager@co.iredell.nc.us.
Safe Kids Iredell County joined the Safe Kids Worldwide coalition network this past October and has already started their work to prevent accidental childhood injuries in Iredell County. Safe Kids Iredell County is led by the Iredell County Health Department and supported by the Iredell County Partnership for Young Children and many other public safety and community-based organizations agencies throughout the county.
In 2018, Iredell County hospital emergency departments saw six children with traumatic brain injuries related to bicycle use and in 2019, there have been five children already seen. Research has shown that helmet use can protect children against TBIs, but socioeconomic disparities prevent usage.
About Safe Kids Worldwide
Safe Kids Worldwide is nonprofit organization working to help families and communities keep kids safe from injuries. Most people are surprised to learn preventable injuries are the No. 1 killer of kids in the United States.
Throughout the world, almost one million children die of an injury each year, and almost all of these tragedies are preventable. Every year in North Carolina, some 200 children die from accidental injuries and another 45,000 visit a doctor's office for treatment of such injuries.
Safe Kids coalitions in the United States take action to provide proven and practical ways to keep kids safe. They host safety events, conduct workshops in everything from schools to hospitals, advocate for effective legislation, and distribute safety devises such as car seats, smoke and carbon monoxide alarms, helmets, and personal floatation devices. Just as important, they also teach parents, caregivers and children how to use these important resources correctly.
Drop Off Locations
Iredell County Health Department
318 Turnersburg Highway, Statesville, NC 28625
Iredell County Partnership for Young Children
734 Salisbury Road, Statesville, NC 28677
Iredell County Health Department
600 E Center Avenue, Mooresville, NC 28115