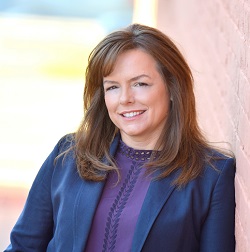 FROM STAFF REPORTS
State Sen. Vickie Sawyer announced on Friday that she plans to seek re-election in the 34th District.
"I am blessed to be given this time to serve my community as a North Carolina state senator," Sawyer, a Republican, said in a news release.
Sawyer's tenure in the General Assembly began in August 2018 after she defeated her primary opponent, former Sen. Bob Rucho. Due to redistricting, she was appointed early to serve out the remaining term of Sen. David Curtis whom resigned early.
Sawyer said she has been working hard for her constituents from her first day in office.
"As I look back on the past year and a half, I am proud of our accomplishments. As a freshman senator, I was the primary sponsor on 28 bills and seven of them were signed into law," she said. "I have taken 618 eligible votes, which represents a 99 percent attendance rate. Quite simply, I am in Raleigh to work for us."
Sayer cited the passage of SB297, which formed the Cancer Research Advisory Panel that directs the UNC Collaboratory to set a baseline of how cancer cluster research will occur in North Carolina, among her major accomplishments. The collaboratory begins its work on December 11.
Early on in her term, Sawyer also sponsored SB77, which designated Iredell County to be included in hurricane relief efforts, which gave access to additional funding for farmers.
Along with her counterparts in the N.C. House, she also pushed for funding to be included in the state budget for Iredell and Yadkin counties. State appropriations were designated for the Statesville Regional Airport, Iredell County Fairgrounds, Hands of Hope Medical Clinic, Iredell-Statesville Schools, and Town of Mooresville Recreation Department.
Sawyer said she plans to file for re-election on December 5.
The filing period is December 2-20.