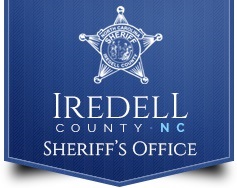 FROM STAFF REPORTS
A Hickory man faces multiple felony charges in connection with a vicious attack in a western Iredell County home early Thursday morning.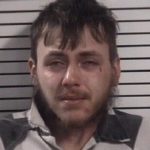 Sheriff Darren Campbell announced the arrest of Lucas Bryan Coulbourn, 22, in a news release on Friday.
The Iredell County Sheriff's Office began investigating in the early morning hours of Thursday after receiving a call about a man who had been assaulted. The victim had driven to Sheetz on Wilkesboro Highway, where several witnesses noticed he had serious injuries to his head and face, Campbell said.
Iredell County EMS personnel also responded to scene to attend to the victim, who was transported to Wake Forest Baptist Medical Center due to the severity of his head injuries.
The victim told deputies he was asleep in his bed at his Calico Lane home when he heard someone in his room, according to the news release. That's when he saw a masked man standing in the door way of the bedroom.
The intruder demanded money and guns, and when the victim did not comply the suspect sprayed him with mace and threatened to shoot him, Campbell said. The suspect then demanded the keys to the victim's safe, and the victim complied, according to the news release.
While the intruder was bent over trying to get into the safe the victim tried to escape, but the intruder stopped him and began hitting the victim in the head and face, Campbell said.
The intruder then forced the victim leave the home and travel to several ATMs in the Statesville area in an attempt to withdraw money from the victim's account, the sheriff said.
The perpetrator got out of the truck at the Dollar General Store on Wilkesboro Highway. Before leaving, he told the victim he would be back on Friday for the money and guns, according to the news release.
The victim was then able to drive himself to Sheetz and get help.
During the course of the investigation the victim was able to provide detectives with details about the suspect. Evidence located at the crime scene, along with other evidence collected in the vehicle, led detectives to identify Coulbourn as a possible suspect, Campbell said.
Coulbourn is known to the victim's family and has been in the victim's home numerous times in the past, the sheriff added.
Detectives were able to collect items of evidence and identify the vehicle the suspect fled the area in.
As a result of their investigation, ICSO detectives obtained warrants charging Coulbourn with First-Degree Burglary, First-Degree Kidnapping, Felony Assault with a Deadly Weapon Inflicting Serious Injuries, and two counts of Felony Safe Cracking.
Detectives arrested Coulbourn at his home in Hickory without incident, Campbell said.
Coulbourn was taken to the Iredell County Detention Center, where he was served with the warrants. Magistrate Nethken ordered him held without bond.
"Due to the extremely violent nature of this incident, detectives worked this case aggressively, executing search warrants, and traveling to other counties to locate and arrest this suspect," Campbell said. "I am proud of their hard work to be able to arrest this suspect."