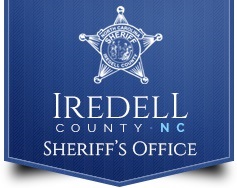 FROM STAFF REPORTS
A Hiddenite man was jailed in lieu of a $1 million-plus bond on numerous charges, including violation of a Domestic Violence Protection Order.
On Saturday, December 14, the Iredell County Sheriff's Office received an emergency call requesting deputies respond to an address in western Iredell County in reference to a Domestic Violence Protection Order violation.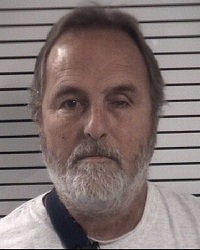 The caller advised that Ricky Jason Moose, 56, had been served with a Domestic Violence Protection Order prohibiting him from having any contact with the resident, according to an ICSO news release.
Moose had forcibly entered the residence and threatened to harm himself, Sheriff Darren Campbell said. Moose had injured both his wrists with a knife prior to deputies arriving on the scene.
After deputies arrived, they located Moose and were able to get him out of the home.
Moose then threatened the deputies and wielded a knife at them, Campbell said. Eventually the deputies were able to subdue Moose and take him into custody.
Moose was transported to a local hospital by Iredell County EMS for treatment for his injuries.
Deputies obtained warrants charging Moose with Domestic Violence Protection Order violation, domestic criminal trespass, and misdemeanor resist, delay and obstruct a public officer.
On Thursday, December 19, Moose was discharged from a hospital and taken into custody by ICSO deputies. He was taken before Magistrate Imes at the Iredell County Detention Center and served the arrest warrants.
Moose was initially placed on a domestic hold with no bond for the charges of Domestic Violence Protection Order violation and domestic criminal trespass.
Moose was given a $2,500 bond for misdemeanor resist, obstruct and delay a public officer. He received a bond of $750,000 for violating pretrial release conditions stemming from a domestic assault that occurred a few weeks prior to this incident.
Moose was later taken before a District Court Judge Hicks, who issued an additional bond of $250,000 for the domestic related charges, bringing his total bond to $1,002,500.