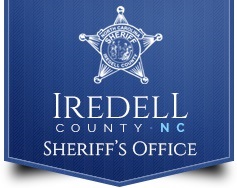 FROM STAFF REPORTS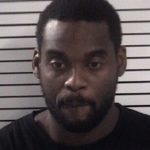 A Statesville man faces numerous drug charges after an Iredell County Sheriff's Office deputy found cocaine and marijuana in his vehicle after finding him asleep in a vehicle along Interstate 77.
Sheriff Darren Campbell announced the arrest of Randall Antonio Carr, 40, in a news release Tuesday.
When Deputy Brian Romito pulled up behind a vehicle parked along the shoulder of I-77 near mile marker 42 on Saturday, the deputy thought he was coming to the aid of stranded motorist, Campbell said.
Instead he found Carr sleeping in the driver's seat. The deputy observed marijuana and a partially smoked marijuana joint on top of the sleeping driver, according to the news release.
Romito awakened Carr by knocking on the driver's window. After speaking with him about the marijuana, the deputy searched the car and found four ounces of crack cocaine and six grams of marijuana, Campbell said.
Carr was arrested and taken to the Iredell County Detention Center, where he was charged with felony trafficking cocaine, felony possession with intent to sell or deliver cocaine, felony possession of cocaine, felony maintain a vehicle for a controlled substance, and three misdemeanor drug offenses.
Magistrate Imes issued a $250,000 secured bond on these charges. A criminal records check indicated Carr had two outstanding warrants for his arrest. These warrants were served on him as well. His total bond amounts was raised to $253,000.