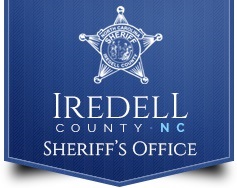 FROM STAFF REPORTS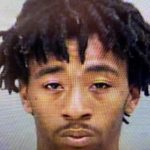 The Iredell County Sheriff's Office is searching for a Charlotte man who faces felony charges in connection with a scheme used to fraudulently purchase a 2017 Cadillac Escalade from a local car dealership.
Investigators have obtained warrants for the arrest of Shawnn Laron Summers, 21, of Columbus Circle on felony identity theft and felony larceny of a motor vehicle charges.
The ICSO began investigating after receiving a report from a staff member at the Randy Marion Ford dealership about a man who used the name Timothy Eric Dennis Jr. to purchase the Escalade on September 27, Sheriff Darren Campbell said in a news release. The dealership had been notified by the real Timothy Eric Dennis Jr. that he received a credit alert about a purchase of a vehicle which he had not made.
ICSO detectives acted quickly and entered the Escalade as stolen in a national crime database, Campbell said.
The vehicle was recovered undamaged in Raleigh. It had already been resold, according to the news release.
The Raleigh Police Department arrested two people who were in possession of the vehicle, Campbell said.
Detective Danny Wyatt determined through this investigation that multiple vehicles have been fraudulently obtained in the same manner across multiple jurisdictions and neighboring states, the sheriff said.
Wyatt obtained the warrants for Summers' arrest.
Anyone with information on the whereabouts of Shawnn Laron Summers is asked to call the Iredell County Sheriff's Office 704-878-3100, or the Iredell County Crime Stoppers Hotline 704-662-1340.