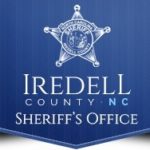 FROM STAFF REPORTS
Iredell County Sheriff's Office deputies have apprehended one of the county's "most wanted" persons following a surveillance operation.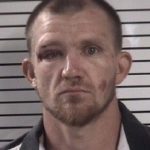 Donald Lee Beaver, 33, of Hamilton Road, Troutman, was taken into custody on Thursday, November 7, after deputies found him hiding in a barn off Loggerhead Road, Sheriff Darren Campbell said in a news release.
Beaver was taken into custody after a brief struggle with the deputies attempting to arrest him, Campbell said. Two four-wheelers, valued at $6,500, that had been reported stolen were found in the barn, according to the news release.
At the time of the surveillance operation, Beaver had 23 outstanding felony and misdemeanor arrest warrants, Campbell said.
Following his arrest, Beaver was taken to the Iredell County Detention Center, where he was charged with felony larceny, two counts of felony breaking and entering, two counts of felony larceny after breaking and entering, two counts of felony possession of stolen goods, misdemeanor larceny, and two counts of misdemeanor resist, obstruct, and delay.
Magistrate Thompson issued Beaver a $250,000 secure bond on these charges. He also faces 16 counts of felony probation violation. Bond for these charges was an additional $126,000, bringing his total bond to $376,000.
Additional charges are expected as this investigation continues, Campbell said.
According to the ICSO, Beaver's criminal history includes the following charges: two counts of misdemeanor possession of drug paraphernalia, misdemeanor simple assault, misdemeanor second- degree trespass, misdemeanor communicating threats, misdemeanor assault on a female, two counts of misdemeanor resisting a public officer, five counts of misdemeanor larceny, felony larceny, three counts of felony breaking and entering, and felony possession of a stolen motor vehicle.