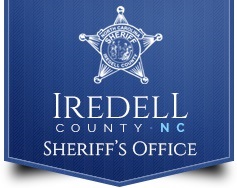 FROM STAFF REPORTS
A local cleaning company owner was charged with stealing jewelry from one of her customers following an investigation by the Iredell County Sheriff's Office.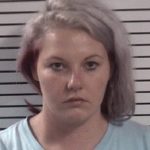 Sheriff Darren Campbell announced the arrest of Tara Nichole Cleary, 27, in a news release on Friday.
The ICSO investigation began on Sunday, December 1, after Sgt. Jeremy Younts took a report in reference to larceny of jewelry from a residence located off Barry Oak Road near Statesville.
The victim provided Younts with information about a cleaning company, which she had recently hired. Using several data systems, the sergeant located the missing jewelry at a local business, where it had been sold by Cleary, according to the news release.
The ICSO later verified that Cleary, the cleaning company owner, had been cleaning the victim's home, Campbell said.
Through additional investigation and interviews, deputies gathered sufficient evidence to obtain arrest warrants charging Cleary with felony breaking and entering, and felony larceny after breaking and entering.
Cleary was arrested at her home on Sunday without incident. She was taken Iredell County Detention Center, where the warrants were served. She was issued a $10,000 unsecured bond by Magistrate Imes.
This investigation is ongoing as additional victims are coming forward from other counties working with their local law enforcement agencies. If you have any additional information, please call Sgt. Younts at 704-878-3180.