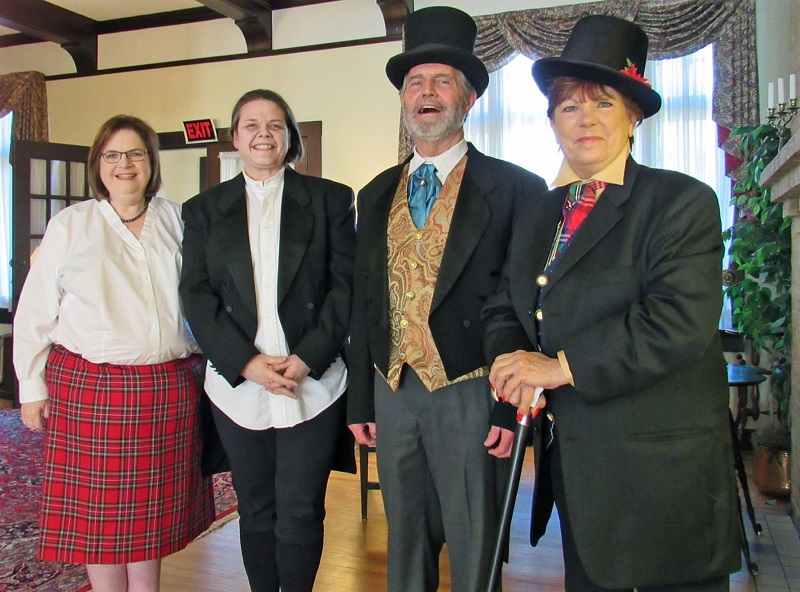 Special to Iredell Free News
During the December luncheon meeting of GFWC of NC Statesville Woman's Club (SWC) members enjoyed a skit of "A Christmas Carol" by Theatre Statesville members Autumn Dawn Hill, Kelley Mitchell and Jim Scruggs.
Club members also signed Christmas cards that were sent to the Hefner Veterans Affairs Hospital in Salisbury.
The drawing for the raffle of a YETI cooler with Top Shelf Spirits took place and the winner was Martha Gaylord. Proceeds from the raffle will benefit the local Backpack Program, ElderCenter and SWC projects.
Learn More
For information on renting the GFWC of NC Statesville Woman's Clubhouse for your meeting or event, please contact Building and Grounds Chair, Dedie Dooley at 704-902-7754. For details on joining the GFWC of NC Statesville Woman's Club, please contact Membership Chair Deena Chambers at 704-876-1848.