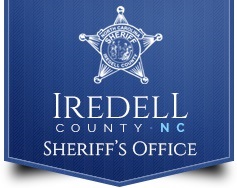 EDITOR'S NOTE: This report has been updated following the arrest of the suspect.
FROM STAFF REPORTS
A suspect was arrested Monday afternoon in connection with the death of a man who died earlier in the day after being assaulted in northern Iredell County.
Robert John Quinn, 44, was pronounced dead at the scene after deputies arrived at 315 Indian Hill Road just after 5 a.m. Monday in response to an assault call, Iredell County Sheriff Darren Campbell said.
Following a manhunt, the suspect identified as 23-year-old Pierson Worth Colbert, was arrested in Yadkin County.
Colbert faces murder and felony larceny of a motor vehicle charges.
The suspect told one of the witnesses interviewed by Iredell County Sheriff's Office personnel that he and Quinn "had gotten into it really big this time," according to an ICSO news release.
The suspect fled from the scene in a Nissan Sentra, Campbell said. A short time later Iredell County ECOM received a 911 call stating someone was attempting to gain entry into a home on Tulbert Road.
Deputies responded to this location, Campbell said. While responding, a deputy was almost struck head-on by the suspect in the Nissan, according to the news release.
A few hours later a call was received from 410 Zion Liberty Road about a stolen vehicle. Deputies responded to this location, where they located the Nissan Sentra, with paperwork containing the suspect's name. A dark green 1996 GMC Sonoma truck with a tag number of PCB-2545, was reported stolen.
Colbert was subsequently taken into custody after a traffic stop in Yadkin County. He was traveling in the stolen GMC truck, Campbell said.
The sheriff said that he did not have additional information about the circumstances surrounding the homicide or a possible motive.
Video