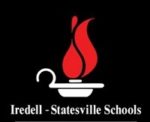 BY KARISSA MILLER
The Iredell-Statesville Schools Board of Education has approved a $211.7 million budget for the 2019-2020 fiscal year, which includes a one-time bonus for classified employees like teacher assistants and custodians.
I-SS administrators have been waiting for the N.C. General Assembly and Gov. Roy Cooper to reach a compromise on the state budget so they will know how much money to expect from the state. The governor, who vetoed the budget, wants more money allocated for teacher raises.
The I-SS budget, which was unanimously approved during this week's board meeting, anticipates $123 million in state appropriations, $42.1 million in local funding and $13 million in federal allocations.
The spending plan includes $16.5 million in capital expenses, $10.1 million for child nutrition, $20,000 for the scholarship fund, $1.3 million for Prime Time and $5.4 million in the other special revenue fund.
While waiting for the state budget to be approved, I-SS is operating on a continuation budget, meaning the district is operating on funding levels from the previous budget year.
Chief Finance Officer Melissa Wike anticipates that the district will have to make adjustments to the budget, including possibly some significant changes, once the budget is finalized.
One slice of the budget came into focus with the passage of House Bill 377, which provides salary increases for teachers, assistant principals and principals based on years of experiences.
Under HB 377, teachers and school-based administrators will be credited with one year of additional service time. As a result:
♦ Teachers with one to 20 years of experience will receive about a $1,000 state raise. However, teachers with more than 20 years of experience will not receive an increase as part of this legislation.
♦ Assistant principals with one to 20 years of experience will receive a $1,000 raise.
♦ Principals will get an annual increase of about $6,000. They will also see changes to performance bonuses that are based on their school's state test scores.
HB 377 did not provide funding for pay increases for central office and classified employees like teacher assistants and custodians.
Classified employees, which include bus drivers, custodians, teacher assistant, school nutrition employees, are among the district's lowest paid workers.
However, the school board approved a one-time $200 bonus for both part-time and full-time classified employees out of the general fund balance or savings account.
In the portion of the budget funded by the county, the school board approved raises for the district's bus mechanics. The finance staff will reconfigure their pay scales, which should result in a fairly significant raise for that group, officials stated.
Bus drivers were approved a two-step increase in their pay scale, which will result in about a 2.8 percent increase in the bus driver portion of their pay. Some bus drivers are combo positions working a majority of their time as custodians or teacher assistants.
Superintendent Brady Johnson explained that he doesn't think the budget approved by the N.C. House and Senate that the governor vetoed would help I-SS its two biggest crises — retaining high quality teachers and those classified employees who did not receive a raise.
It is frustrating to have to plan your budget on estimates and projects, Johnson said, but the district will make the best of it.
"At the end of the year, there will be some cleanup that will happen. There may be some items that were overspent and there may be items that were underspent. I feel confident we will balance our state budget," Johnson said.
"I hope that everybody appreciates the fact that is November and we still don't have a state budget, which makes it really challenging."