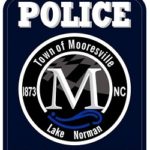 FROM STAFF REPORTS
A Mooresville man has been sentenced to 87 to 145 months in prison for his role in the overdose death of a 22-year-old woman, according to a Mooresville Police Department news release.
Justin Wayne Kauffman, 25, pleaded guilty in Iredell County Superior Court on November 6 to involuntary manslaughter and several felony drug charges in connection with the December 3, 2017, death of Alexandria Leigh McNeely.
According to the MPD investigation, McNeely purchased drugs containing fentanyl from Kauffman before her death.
Kauffman, who was served time in prison for felony breaking and entering motor vehicles, was charged with second-degree murder five months later.
District Attorney Sarah Kirkman said she hopes the arrest and prosecution of Kauffman sends a message that "selling and providing" dangerous opioids to others will not be tolerated in Iredell County.
"My thoughts and prayers are with the family of Alexandria McNeely, and I believe it is vitally important for the safety and protection of our community to see those who are illegally selling these drugs are held accountable," Kirkman said in the news release. "I would like to commend the Mooresville Police Department for its investigation in this case and its ongoing commitment to justice."
In addition to involuntary manslaughter, Kauffman pleaded guilty to selling a schedule II controlled aubstance, possession with intent to sell or deliver a schedule II controlled substance, and manufacturing, selling, delivering a controlled substance within 1,000 feet of a school.