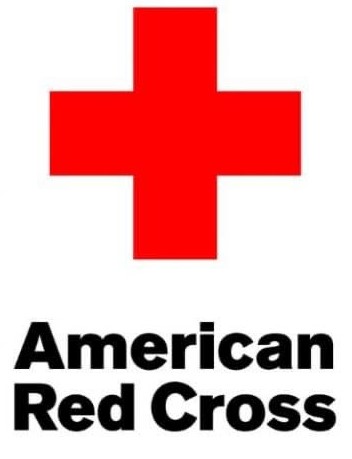 Special to Iredell Free News
The American Red Cross and Masonic Lodges invite blood donors to be the lifeline for patients by giving blood at the 32nd annual Masonic Community Blood Drives. Donors of all blood types are urged to help support patients in need by rolling up a sleeve January 7-8 at one of four locations in Iredell County.
"With coronavirus cases surging, it's understandable that people may be hesitant to come out for a blood drive," said Angela Broome Powley, regional Donor Services executive. "But blood donation is essential to the health of our communities. We have implemented additional precautions to ensure the health of employees, volunteers and donors during this outbreak."
Medical conditions and emergencies don't stop for a pandemic, seasonal illness or winter weather. Every two seconds, someone in the U.S. needs blood. Blood is needed for accident and burn victims, heart surgery and organ transplant patients, and those receiving treatment for leukemia, cancer or sickle cell disease.
"We are grateful for the dedicated efforts of partners like the Masonic Lodges who host community blood drives. We rely on the generosity of blood drive hosts and volunteer donors to help maintain the blood supply," explained Powley.
32nd annual Masonic Lodges Community Blood Drives Locations
THURSDAY, JANUARY 7
♦ Broad Street United Methodist Church
355 S. Broad Street, Mooresville
10 a.m. to 2:30 p.m.
FRIDAY, JANUARY 8
♦ Mooresville Masonic Lodge
Charles Mack Citizen Center
215 North Main Street, Mooresville
2 to 7 p.m.
♦ North Iredell Masonic Lodges
Snow Creek Lodge
558 Dodson Farm Road, Statesville
2 to 7 p.m.
♦ Statesville Masonic Lodge
Statesville Civic Center
300 S. Center Street, Statesville
8 a.m. to 7 p.m.
All presenting donors will be entered into a drawing to win prizes to support local businesses, such as $100 gift card and a local weekend getaway. Donors will also receive specialty baked, pre-packaged goods. This giveaway is courtesy of the Masonic Lodges.
Donors are asked to schedule an appointment prior to arriving at the drive and are required to wear a face covering or mask while at the drive, in alignment with Centers for Disease Control and Prevention public guidance.
How to donate blood
Simply download the American Red Cross Blood Donor App, visit redcrossblood.orgor call 1-800-RED CROSS (1-800-733-2767) to make an appointment or for more information. All blood types are needed to ensure a reliable supply for patients. A blood donor card or driver's license or two other forms of identification are required at check-in. Individuals who are 17 years of age in most states (16 with parental consent where allowed by state law), weigh at least 110 pounds and are in generally good health may be eligible to donate blood. High school students and other donors 18 years of age and younger also have to meet certain height and weight requirements.
Blood and platelet donors can save time at their next donation by using RapidPass to complete their pre-donation reading and health history questionnaire online, on the day of their donation, from a computer or mobile device. To get started and learn more, visit redcrossblood.org/RapidPassand follow the instructions on the site.