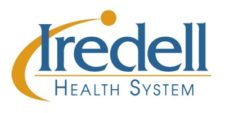 Special to Iredell Free News
The Birth Place at Iredell Memorial Hospital reported the following births:
APRIL 14
♦ A girl, Loralie Elizabeth Adams, born to Carl D. Adams and Katherine E. Diemicke of Statesville.
APRIL 16
♦ A girl, Quinn Noel Church, born to Lucas and Jodie Church of Statesville.
♦ A boy, Finnick Marshall Holzworth, born to Duncan and Laekan Holzworth of Harmony.
♦ A girl, Elara Leigh Steele, born to Jason and Hannah Steele of Harmony.
APRIL 17
♦ A girl, Wrenley Rae Gregory, born to Colby Gregory and Allison Russ of Olin.
APRIL 19
♦ A girl, Blakley Layne Taylor, born to Cody and Brandi Taylor of Taylorsville.
♦ A boy, Kyree Lorenzo David, born to Robert David and Katilyn Corp of Statesville.
APRIL 22
♦ A boy, Riggs Waylon Redmond, born to Dustin and Kalie Redmond of Statesville.
APRIL 23
♦ A girl, Elaina Nova Allen, born to Ebon and Skylar Allen of Statesville.
APRIL 24
♦ A girl, Galiana Elizabeth Roth, born to Kevin and Claudia Roth of Newton.
APRIL 25
♦ A girl, Lilo Mei-Lynn Lajeunesse, born to Todd Lajeunesse and Kailee Mosley of Statesville.