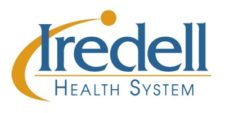 Special to Iredell Free News
The Birth Place at Iredell Health System reported the following births:
APRIL 29
A boy, Finley Sage Turner, born to Hayden Turner and Ashley Riffe of Statesville.
APRIL 30
A boy, Legend Dakhari Terrell, born to Cody T. Gray of Statesville.
MAY 2
A girl, Caylee Nichole Cauthen, born to Jeremy and Ashley Cauthen of Statesville.
MAY 3
A girl, Althea Rae McLaurin, born to Cameron McLaurin and Courtney Melvin of Archdale.
MAY 6
A boy, Khamarion Lyndon K'avon Belvin, born to Kamiyah Ta'nesha Maria Belvin of Statesville.