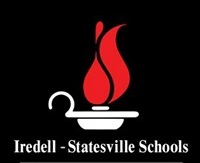 FROM STAFF REPORTS
The Iredell-Statesville Board of Education voted unanimously Monday to approve a revised calendar for the 2020-2021 school year.
The latest draft of the 2020-2021 school calendar is a result of recent N.C. legislation to address the coronavirus. Public schools cannot open before August 17, according to the bill signed by Gov. Roy Cooper.
The 2020-2021 school year will begin on August 17 for I-SS students and conclude by the Friday prior
to Memorial Day.
According to the legislation, the calendar must include five scheduled remote learning days. The majority of the calendar remains the same, with the exception of the changes to the start and end date and other minor changes. Spring break will remain the same.
"We are grateful to our state legislators for their swift action to address public schools as it relates to the COVID-19," stated Superintendent Brady Johnson. "We look forward to welcoming students back to school in mid-August, and are grateful that we are able to complete the first semester prior to the winter break.
"Additionally, we feel that the Iredell community is grateful to complete the school year prior to Memorial Day. Moving forward, it will be imperative that the beginning of school remain on or around August 17, or we will lose both of these options."
The Early College calendar is slightly different as the result of a waiver that allows them to align more closely with Mitchell Community College. All three early colleges will begin on August 6. Both the traditional calendar and the Early College calendars were approved on Monday night.
2020-2021 Calendars