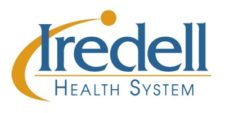 Special to Iredell Free News
The Birth Place at Iredell Memorial Hospital announces the following births:
MARCH 1
♦ A boy, Waylon Douglas English, born to Doug English and Chelsey Hott of Newton.
MARCH 2
♦ A boy, Kingston-Alexander Roman Miller, born to Matthew Miller and Courtney Joyner of Stony Point.
MARCH 4
♦ A girl, Sage Marie Johnson, born to Todd Johnson and Carrie Dellinger of Elkin.
♦ A girl, Olivia Rosalie Moleta, born to Andrew and Ashley Moleta of Statesville.
♦ A girl, Piper Lynn Stanley, born to Bobby and Hailey Stanley of Union Grove.
MARCH 6
♦ A girl, Emily Laine Rollings, born to Jacob and Laura Rollings of Statesville.
MARCH 9
♦ A boy, Zane Erik McLain, born to Erik and Kourtni McLain of Statesville.
MARCH 10
♦ A boy, Kylinn James Illas Troutman, born to Meleke Troutman and Cheyanne Bull of Mooresville.
MARCH 11
♦ A boy, Weston Davis Ray Reid, born to Jackson Reid and Miranda Laws of Hays.
♦ A girl, Mallory Marie Ayres, born to Duane and Gina Ayres of Advance.