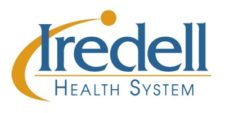 FROM STAFF REPORTS
The Birth Place at Iredell Memorial Hospital reported the following births:
SEPTEMBER 28
♦ A girl, Bailey Rose Simmons, born to Bradley Simmons and Rachel Royal of Taylorsville.
SEPTEMBER 30
♦ A boy, Leo Mark Gordon, born to Jonathon Gordon and Kristen Catron of Taylorsville.
♦ A boy, Cameron Miles Whitener, born to Adrian and Destiny Whitener of Cleveland.
OCTOBER 3
♦ A girl, Allison Giselle Beltran-Lazo, born to Daniel Beltran and Roxana Lazo of Statesville.
♦ A boy, Jerry Daniel Moseley, born to John and Elizabeth Moseley of Statesville.