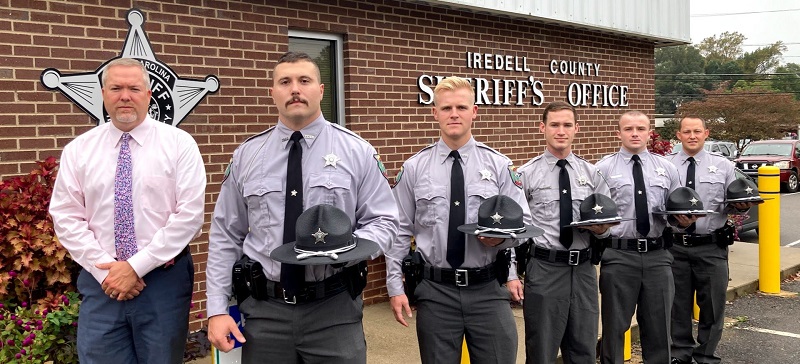 FROM STAFF REPORTS
Five new Iredell County Sheriff's Office deputies were sworn in on Friday, October 9, after graduating from Mitchell Community College's Basic Law Enforcement Program.
Sheriff Darren Campbell launched the ICSO Deputy Candidate Program last spring. This program enables the agency to offer opportunities to work in law enforcement — and receive paid training — to applicants who might not otherwise have the chance.
"In today's climate, we have to use every opportunity and resource available in order to recruit and retain top tier law enforcement officers," Campbell said in a Facebook post.
Steven Leaird and Isaac Creasy applied and were accepted into this program before the training began on June.
Nicholas Wheeler had been employed as a detention officer at the ICSO. Completing BLET training is required by the State of North Carolina to work as a sworn deputy.